'The Lego Movie' Poster: Featuring The Uni-Kitty, Spaceman Benny, And The Lego Justice League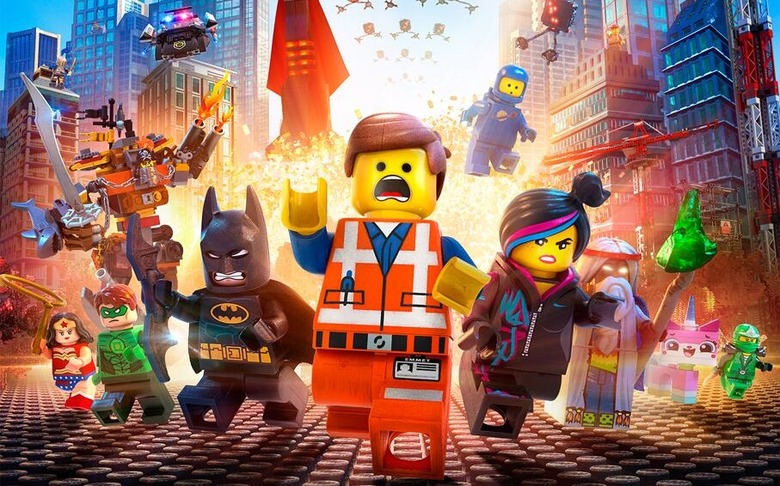 Blissfully ignorant Emmet (voiced by Chris Pratt) may be the hero of The Lego Movie, but he's far from the only character. To the contrary, directors Phil Lord and Chris Miller have constructed an entire plastic brick world around him, and the new poster offers a chance to check out some of the other minifigs that populate Lego land. Check it out along with some new character posters after the jump.
It's a pretty ordinary poster in most respects — we've seen similar layouts for plenty of other action movies — but something about the fact that these are adorable, Lord-and-Miller-directed Legos running from certain death makes it really lovable.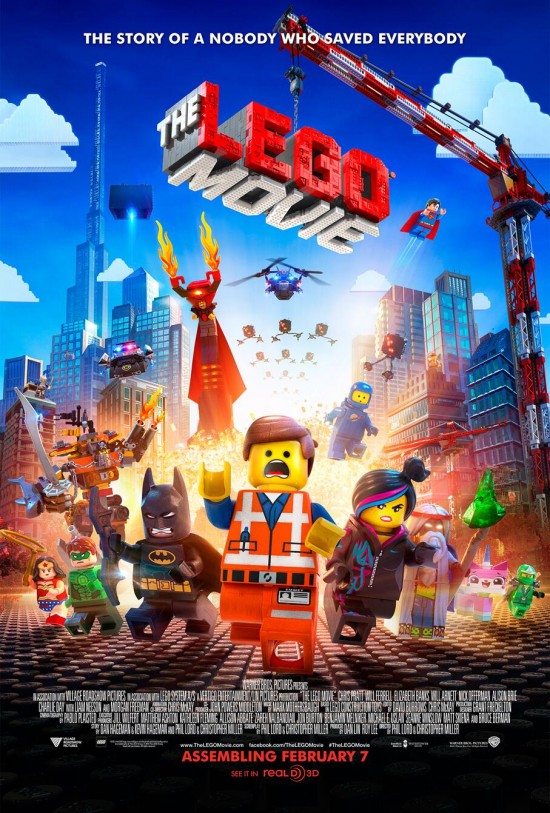 We've also rounded up character posters for Emmet, Wyldstyle (Elizabeth Banks), Batman (Will Arnett), Vitruvius (Morgan Freeman), Spaceman Benny (Charlie Day), and the villainous President Business.
Lord and Miller admitted in an earlier interview that keeping the classic Lego minifig look was one of the challenges. "It was definitely something we had to convince people about," said Lord. "There was no confidence at first that you can tell a whole movie with facial features this simplistic." But they've pulled it off — these stark faces manages to convey a surprising amount of personality.
For more on some of these guys, check out the character-specific trailers released earlier this month, or the stills and descriptions revealed last month.
The Lego Movie opens February 7, 2014.
The original 3D computer animated story follows Emmet, an ordinary, rules-following, perfectly average LEGO minifigure who is mistakenly identified as the most extraordinary person and the key to saving the world. He is drafted into a fellowship of strangers on an epic quest to stop an evil tyrant, a journey for which Emmet is hopelessly and hilariously underprepared.