'Gossip Girl' Creators Heading To 'Monster High' For Universal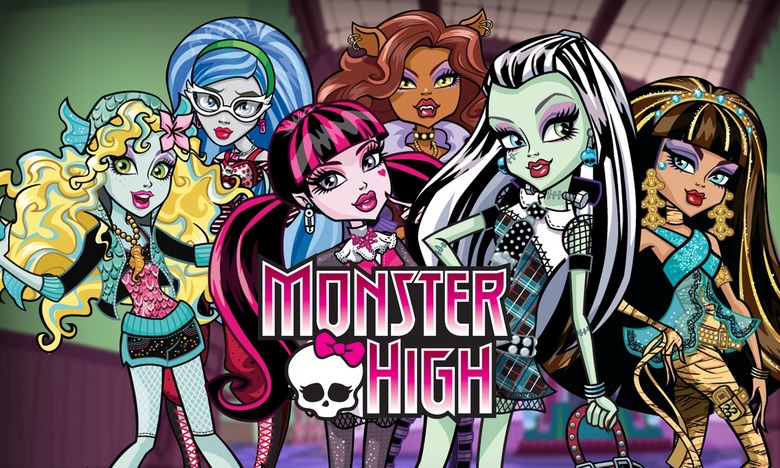 Universal's last attempt to turn toys into movies was not a success. Battleship turned out to be a massive flop, and the studio wound up spending millions of dollars to not adapt all the other Hasbro properties they'd acquired. But now, apparently, they're ready to try, try again.
Gossip Girl creators Josh Schwartz and Stephanie Savage have signed on for the studio's live-action adaptation Monster High, based on Mattel's popular line of dolls. The central conceit is that the teenaged characters — who look, basically, like Bratz girls gone goth — are the offspring of iconic monsters like Frankenstein's monster, Dracula, and the Mummy. Hit the jump for more details on the new film.
Mattel's Monster High line launched just three years ago, but has become a bona fide phenomenon in that short time. The toy franchise includes games, apparel, TV specials, a web series, a direct-to-DVD movie, a book series, and collectively rakes in more money than Barbie does.
In fairness to Universal, a Monster High movie seems like a way better idea than a Battleship or Stretch Armstrong adaptation ever did. The popular toy line fits well with the current trend of supernatural pics, and there's already an extensive mythology in place that should translate well to the big screen.
Plus, Schwartz and Savage seem like the perfect people to bring it to life. Schwartz created the surprisingly clever teen soap The O.C., on which Savage served as an executive producer, and they birthed Gossip Girl together. On the movie side, they recently produced Universal's Endless Love, a remake of the 1981 teen romance.
Monster High is one of several film adaptations Mattel currently has in the works. They've also got a Hot Wheels movie at Legendary, a long-gestating Masters of the Universe pic at Sony, and a Max Steel film expected to open next year.