Watch Wes Anderson's New Short Film Starring Jason Schwartzman, And A Kumar Pallana Tribute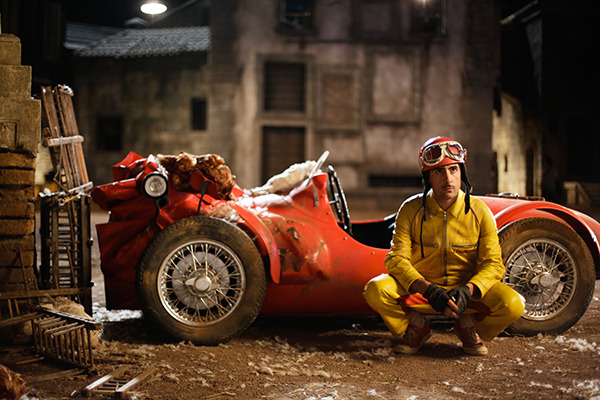 Right now, this moment, from where you are sitting, you can watch a new movie by Wes Anderson starring Jason Schwartzman. It's called Castello Cavalcanti and stars the Rushmore actor as a famous race car driver who crashes in 1955 Italy. All the trademark Anderson charm is here. Tracking shots, beautiful production design, lyrical music, and that specific, quirky humor. Made with the help of Prada, it's fantastic and you can see it below.
You can also watch Anderson's appearance in a touching tribute to another of his actors, Kumar Pallana, who passed away earlier this year.
Here's Castello Cavalcanti, thanks to Prada, via Film Stage.
There's also a poster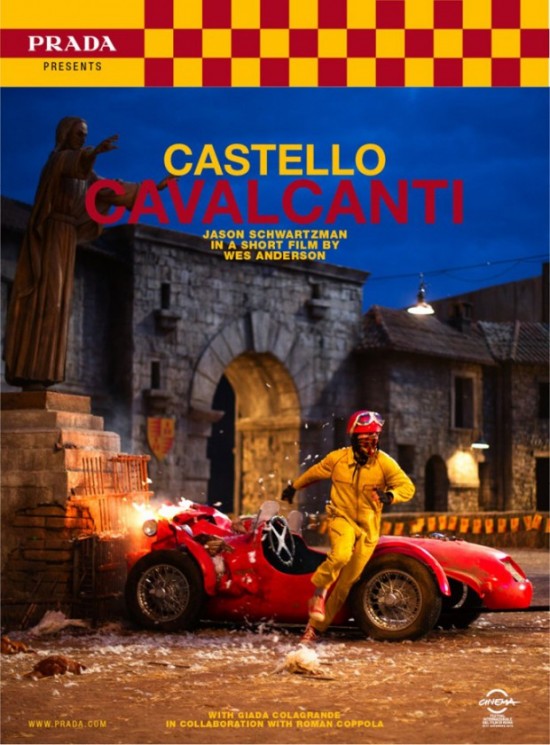 And here's the Kumar tribute via The Dallas News. Anderson was not scheduled to appear but jumped at the chance to film a personal message of memory. It comes towards the end of the clip reel.