Infographic: Top Grossing 2013 Summer Movies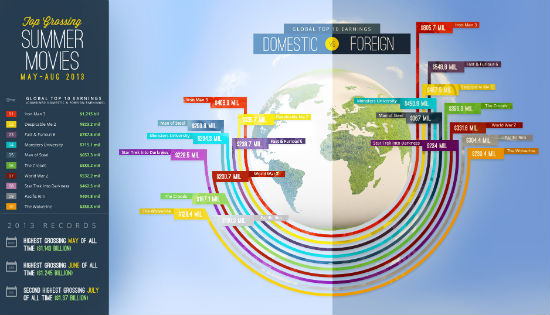 We're smack dab in the middle of the Fall movie season and all the big awards contenders are either now playing or opening soon. When the quality of films goes up, and the temperature goes down, the summer movie season starts to feel like a distant memory. These days, you can see films like Iron Man 3, Monsters University and Man of Steel on Blu-ray. My how times have changed.
There were some huge, huge hits over this summer though, as well as some major surprises and huge bombs. A new infographic by the Dish Network, oddly enough, breaks them all down in a colorful, interesting, cool way. Check it out below.
Thanks to Dish Systems for this image. Click on it to blow it up.