Exclusive: Elizabeth Banks Offers Update On 'Pitch Perfect 2'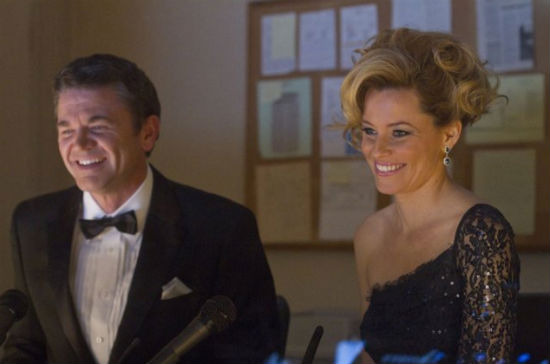 In a year's time, when I'm looking at the films of 2015 and crafting my most anticipated lost, a lot of pretty obvious ones will be on there. One that's a little less obvious is Pitch Perfect 2. The 2012 original was a deep breath of fresh air, with its pop culture specificity, nearly gross out humor, and aca-awesome acapella singing. It grossed $113 million worldwide against a $17 million budget and Universal is expecting a sequel in 2015.
One of the film's stars is also its producer, and that's Elizabeth Banks. The versatile actress will soon appear in The Hunger Games: Catching Fire and when I talked with her about her expanded role in that film, I simply had to ask her about the latest with the 2015 sequel. She didn't offer up much, but when there's so little information out there at all, something is better than nothing.
Banks said the following when asked about Pitch Perfect 2, which Universal has slotted for a general 2015 release:
We're working very hard on the script but I don't anticipate we'll shoot it until maybe first or second quarter of next year.
I then asked her for a tiny hint at the story, but Banks wouldn't budge:
I have no hints on the story other than to say I'm guaranteeing a lot of laughs.
So will she and John Michael Higgins reprise their roles as the hilarious acapella announcers?
Hopefully.
Kay Cannon, who wrote the first movie, is working on the script and every single star from the original, including Anna Kendrick, Rebel Wilson, and Skylar Astin, has expressed interest in reprising their roles at Barden University. We'll surely learn more as we move closer to 2014.
What do you want to see happen in Pitch Perfect 2? An international acapella competition? Will the Bellas team with the Trebles?
You can next see Banks as Effie Trinket in The Hunger Games: Catching Fire, out November 22.