Watch The First Epic Footage From Darren Aronofsky's 'Noah' [Updated With Poster]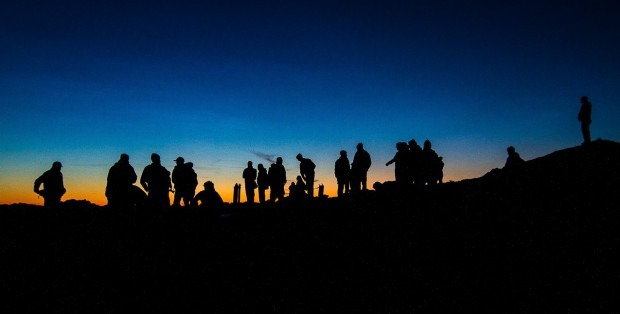 Paramount and Darren Aronofsky were still sparring over the third act of Noah, last we heard, but with the Biblical epic scheduled for a spring release it's about time for the first trailer to land. Which, per the modern movie marketing playbook, means they're starting off with a trailer for the trailer.
The clip is less than 20 seconds long, but it makes the most of that time. You've got Russell Crowe as Noah considering his visions, a few lovely shots of the ark, quick peeks at co-stars Jennifer Connelly and Logan Lerman, and more. Check it out after the jump.
[Update: A new poster has also been revealed -- see it after the jump!]
The jaunty ET tune that cuts in about 18 seconds in really kills the mood, but up until that point this is a pretty intriguing teaser. It's not a very revealing video — the only glimpse we get of those labor-intensive CG animals is a brief shot of some birds flying overhead — but what little it shows looks every bit as majestic as I'd hoped an Aronofsky-directed Biblical epic would look.
Aronofsky's vision promises to be a unique one, and while his fans may consider that to be a plus, the studio doesn't necessarily agree. Paramount was hoping to attract the religious audience with this classic Bible tale, but religious leaders have been wary. At particular issue seems to be Noah's environmentalist leanings — Aronofsky considers the character to be "the first environmentalist."
Or maybe the film still needs some work in general. The same report indicated that reactions from test screenings for Jewish, Christian, and general audiences have been "troubling," even though the footage screened at the church-based Echo conference was raptly received. For better or for worse, it doesn't sound like they're done tinkering with it yet; LA Film Critics reports that there was another test screening last night.