Former 'Dexter' Writer Melissa Rosenberg Will Write 'Jessica Jones' For Marvel And Netflix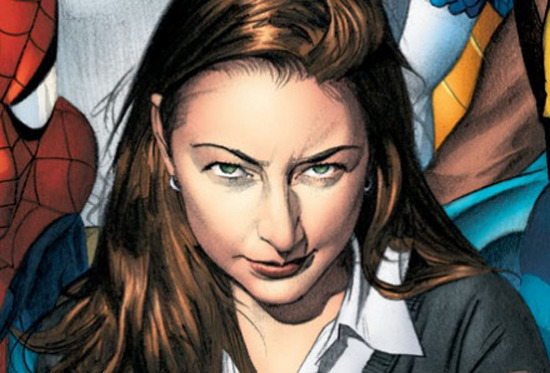 Briefly: Melissa Rosenberg, who was a writer/producer/showrunner on Dexter during the good years (she left after season four) and who wrote all the Twilight films, was once set to oversee a show called AKA Jessica Jones for ABC. The show would have been based on the superhero turned investigator character Jessica Jones from the Marvel Universe, as seen in the comic series Alias (no relation to the TV show) and Pulse. That was back in 2010, well before Marvel's TV plans really came together.
Now Marvel's TV plans are most definitely together, and Jessica Jones (along with Daredevil, Luke Cage, and Iron Fist) is among the shows slated to debut on Netflix in 2015, leading up to The Defenders mini-series. And, surprise surprise, Melissa Rosenberg will be overseeing the show.
THR reports that she'll write and produce the series; she's the second announced Marvel TV creator today, as The Cabin in the Woods co-writer and director Drew Goddard was announced as the overseer of Daredevil just hours ago.
We don't have much more info, but given that the original work Rosenberg did on the show was for the same entity, it's possible that Marvel is simply reviving the basic concepts and pitch created a couple years ago, which could be refined as need be to fit into what Marvel is building now.