LOL: ESPN '30 For 30' Takes A Look Back At 'Space Jam'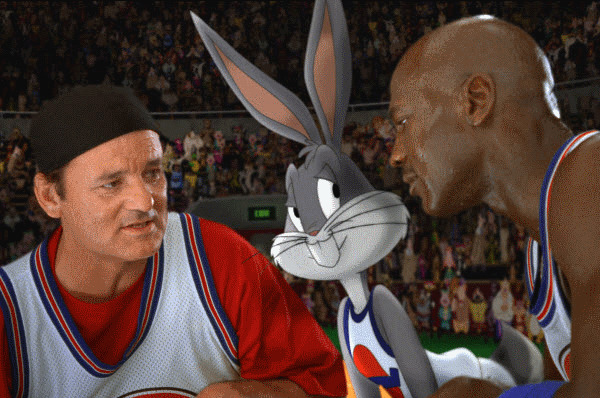 ESPN's 30 for 30 has chronicled many of the biggest events in sports history, but that just makes it weirder that they've so far neglected to examine one of the most iconic moments of the '90s: the epic game between the Monstars and the Tune Squad, as famously depicted in the 1996 film Space Jam. Sure, Sugar Ray Leonard and Nancy Kerrigan are pretty interesting people, but are either of them a 12-foot monster capable of breathing fire? Didn't think so.
Fortunately, the documentary series has finally gotten around to righting that wrong. In a new short called 30 for 30: The Space Jam Game, commentators, historians, and even one of the players recall that fateful match. Check it out after the jump.
Although I grew up in the '90s, I didn't care much for sports, so the Space Jam game is literally the only basketball game I remember in any detail from that era. How could you forget an event in which a giant rooster is burned to a crisp by an opposing player? As one commentator points out in the video, "If you saw it in a movie, you wouldn't believe it! And it'd be a pretty bad movie, too."
Thanks to '90s nostalgia, the 30 for 30 team aren't the only folks eager to look back at this (in)famous game. BBall Breakdown released a video earlier this year analyzing the famous game. He does not shy away from dark side of the event; the name of his video is "Did Michael Jordan Force the Looney Tunes To Take PEDs?" Perhaps LeBron James will prove a less controversial coach than Michael Jordan did, if his dreams of a Space Jam 2 ever come true.