Lars Von Trier Gives Up Final Cut For 'Nymphomaniac' As Special Softcore Release Plan Is Canned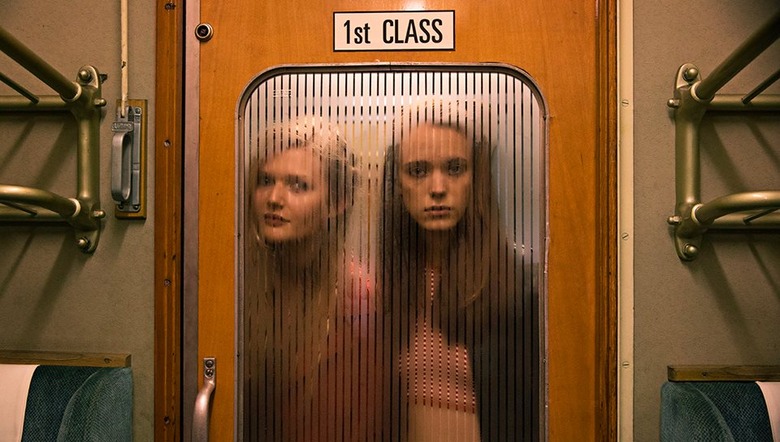 Pretty much every conversation about making and releasing films could start with the same line: film is all about compromise. There's a balance of money, talent, time, and other factors that can be impossible to quantify.
Lars von Trier isn't a guy known for his willingness to compromise, but that doesn't mean it is any less a factor in his filmmaking. But for his new project, Nymphomaniac, he may be compromising in a way that is new to him. And that isn't a bad thing at all.
In short, we've heard in the past that the film, which traces a woman's sexual life from her first moments to age 50, would be released as a two-movie set, in both hardcore and softcore versions. The two movies, as assembled by Trier, clock in at over five hours. But for the debut Danish release of Nymphomaniac this Christmas, audiences will see a four-hour cut that was not done by Trier. In addition, that plan to release two versions has been changed, and we've got the details below.
Lars von Trier has never given up final cut for a film before, but he is doing so now, and doing it willingly.
THR reports that Trier's producer Peter Aalbaek Jensen tells Danish magazine Filmmagasinet Ekko that the director's cut of Nymphomaniac runs five and a half hours.  But when the film opens on Christmas Day in Denmark, it will be shown in two parts, each running two hours, in a cut that Trier has not seen.
Jensen says,
The short version is against Lars' own will, but he accepts it because he understands market mechanisms. You cannot make a film for more than 60 million kroners (about $11 million) that is so lengthy. Five and a half hour is so extreme that it reduces market value so radically that investors would have felt they had bought a pig in a poke.
The more interesting bit might be this: that Jensen says the cuts do not trim any of the film's explicit sex, but were, as THR says, "purely for commercial reasons." And when the film(s) hit screens overseas, there won't be rival soft core and hardcore versions, but rather a hardcore release that distributors can censor as they deem fit. The implication is that such censoring would be done with focus blurs rather than cutting, but it'll be tense seeing how that plays out.
We've seen plenty of examples where distributors cut a film all to hell for reasons that are deemed "commercial," and in the process actually destroy the story, and therefore the potential of the film to reach a larger audience. In this case the process is slightly more promising, if only because Jensen has worked with Trier for years, and I'm willing to give him the benefit of the doubt when it comes to coming up with an edit, director-approved or not, that honors the film.
When will we see Trier's original cut? Jensen says that it won't play Cannes, as many had assumed. A disc release seems likely, either right when the movie goes to home video, or further down the line in a special edition.