First Poster For 'Maleficent' Starring Angelina Jolie; Trailer Out Tomorrow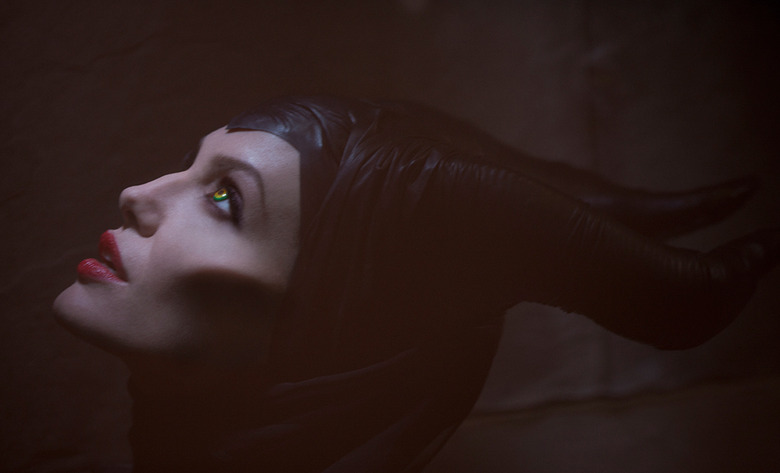 Over a half-century since Disney released their animated classic Sleeping Beauty, the Mouse House is finally ready to hear out the bad guy's side of the story. Directed by Robert Stromberg, Maleficent stars Angelina Jolie as the titular villainess — one of the most iconic in the Disney canon.
The first trailer hits tomorrow at 9 AM EST, but until then we have a brand-new poster to feast our eyes on. Check it out after the jump.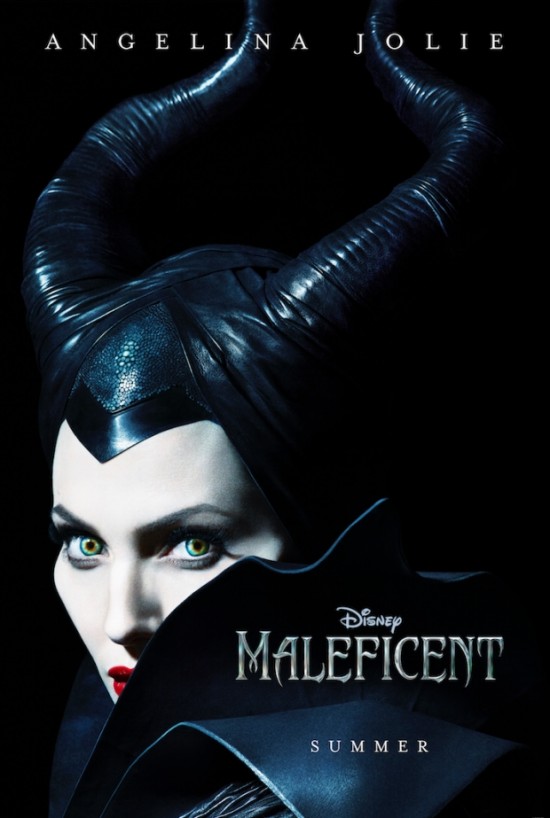 Jolie's cheekbones really make her the perfect person to play an elegant Disney villainess come to life, don't they? We'll have more to discuss when the first trailer hits, but for now we know she at least looks the part.
Maleficent really is one of those villains that prove more interesting than the heroes they're tormenting. Sleeping Beauty may be a beautiful princess, but she's not among the most interesting in the Disney stable, and her heroic prince isn't much to get excited about either. Maleficent, on the other hand, leaves an impression. Especially, I'm guessing, when she's played by someone as striking as Jolie.
Maleficent opens May 30, 2014. Sharlto Copley, Elle Fanning, Sam Riley, Brenton Thwaites, Imelda Staunton, Juno Temple, and Lesley Manville also star.
From Disney comes "Maleficent"—the untold story of Disney's most iconic villain from the 1959 classic "Sleeping Beauty." A beautiful, pure-hearted young woman, Maleficent has an idyllic life growing up in a peaceable forest kingdom, until one day when an invading army threatens the harmony of the land. Maleficent rises to be the land's fiercest protector, but she ultimately suffers a ruthless betrayal—an act that begins to turn her pure heart to stone. Bent on revenge, Maleficent faces an epic battle with the invading king's successor and, as a result, places a curse upon his newborn infant Aurora. As the child grows, Maleficent realizes that Aurora holds the key to peace in the kingdom—and perhaps to Maleficent's true happiness as well.