Joe Wright In Talks For Peter Pan Origin Story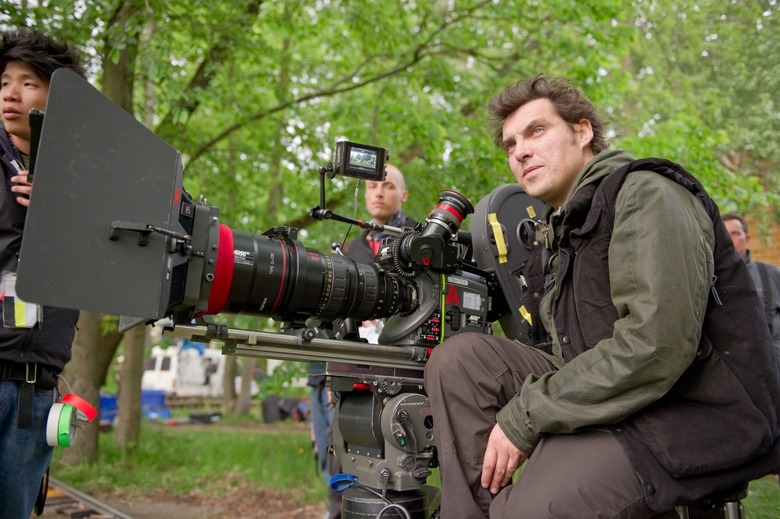 The "reimagined fairy tale" genre is getting tired at this point, but when a really interesting director signs on to one it's tough to complain. Joe Wright is in talks to helm a Peter Pan origin story for Warner Bros., from a script by Jason Fuchs.
Try not to get this one mixed up with the other J.M. Barrie-inspired pic, Disney's Peter and the Starcatchers, or the other other one, Sony's Pan. More details about Wright's version after the jump.
Wright seems like an excellent fit for the material, given that his tastes tend toward the literary. He's directed adaptations of Pride & Prejudice, Anna Karenina, and Atonement, and has a movie based on Neil Gaiman's The Ocean at the End of the Lane in the works.
Additionally, the filmmaker has demonstrated a specific interest in fairy tales. 2011's actioner Hanna, one of Wright's few original works, had the feel of a modern-day fairy tale. "Fairy tales to me are never happy, sweet stories; they're moral stories about overcoming the dark side, the bad," he has said. He's also been working on a Hans Christian Anderson-based live-action version of The Little Mermaid from Fifty Shades scribe Kelly Marcel.
Barrie's story has been reworked for the screen a number of times, but it's possibly never been more popular than it is now. Disney's YA adaptation Peter and the Starcatchers has Gary Ross attached to direct, while Columbia's Pan has Channing Tatum and Joe Roght on board to produce.
It's not clear at this time which will move first, but there's a decent chance it could be Wright's as Warner Bros. reportedly considers it a high priority. Sarah Schechter is overseeing for the studio, with Greg Berlanti (Arrow) producing.