Jason Statham Will Replace Daniel Craig In 'Layer Cake' Sequel, 'Viva La Madness'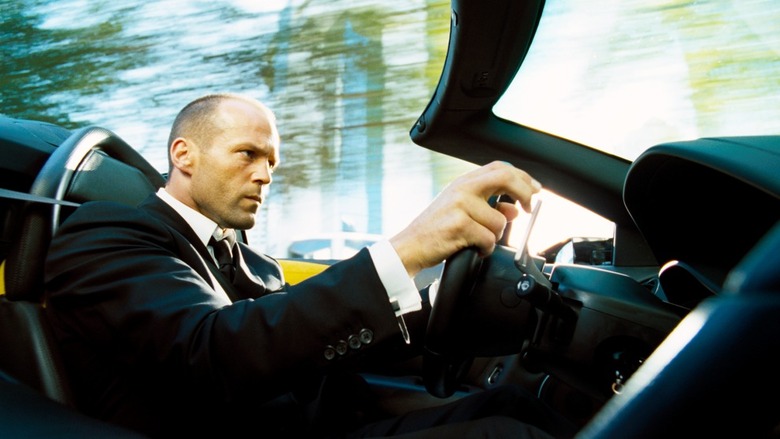 Matthew Vaughn's Layer Cake was instrumental in helping Daniel Craig land the iconic role of James Bond, but nowadays Craig is so busy 007-ing that he presumably doesn't have time for the sequel. So he's being replaced with another glowering British badass. Jason Statham and his manager / producing partner Steve Chasman have picked up the rights to J.J. Connolly's book Viva La Madness, the follow-up to his Layer Cake. Hit the jump for plot details on the new story and more.
Deadline reports that although Craig's gangster character had no name in the first film, Statham is definitely playing the same guy. While Craig was pretty great in the original Layer Cake, Statham seems like a more than acceptable replacement. He got his start on stylish British crime thrillers Lock, Stock and Two Smoking Barrels and Snatch, and has continued in that vein with films like The Transporter, The Bank Job, and Parker.
The plot of Connolly's new book picks back up with the same protagonist, who still has no name. Having recovered from (uh, spoiler alert) the gunshot wound he got at the end of the first film, he decides to retire to a beach. But because in the movies, thinking you're out is the fastest way to get pulled back in, he gets wrapped up with a high-speed plot involving international drug deals, money laundering, fraud, and all sorts of vicious, dangerous characters.
Statham next stars in Homefront, which has him playing a former DEA agent aching for a quiet life only to find himself battling a local drug kingpin. (See above about what happens whenever a character in a crime pic thinks he's out.) He'll appear next year in Fast & Furious 7, The Expendables 3, and the Heat remake. To mix things up, he also recently signed on to star with Melissa McCarthy in Paul Feig's spy comedy Susan Cooper.