Elizabeth Olsen Confirms Scarlet Witch Gig In 'Avengers: Age Of Ultron'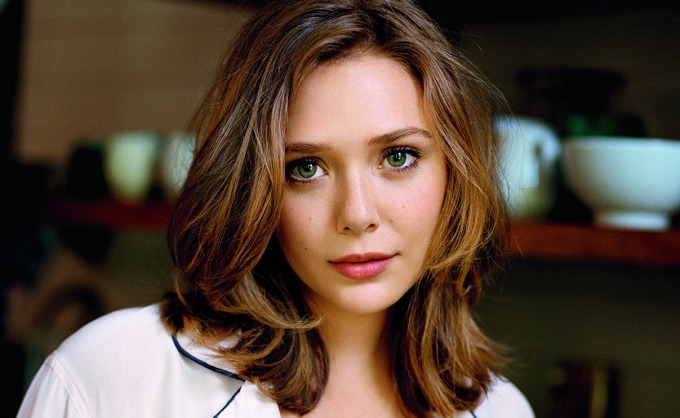 Casting for a couple of the biggest movies of 2015 is a slow and secretive process; it'll probably be a while longer before we have hard and fast confirmations of the casts for films like Star Wars Episode VII and Batman vs. Superman. But Avengers: Age of Ultron is a different story. Joss Whedon's film is set for May 1, 2015, and will shoot starting early next year, reportedly around March.
We already know some of the returning cast, and we know that James Spader will play the title villain and Aaron Taylor-Johnson will play the mutant hero Quicksilver. (Except that the film can't call him a mutant, because that right is reserved for Fox and the X-Men franchise, in which the same character will appear played by a different actor, Evan Peters, in X-Men: Days of Future Past.)
We've known that Elizabeth Olsen (Martha Marcy May Marlene, Godzilla) was likely going to play Quicksilver's sister, known in heroic circles as the Scarlet Witch. Now the actress has spoken just a bit about the role — not enough to give anything away about the film, but enough to let us know for certain that she's in it.
MTV talked to Olsen while she was doing press for Oldboy, and she explained,
[Aaron Taylor-Johson and I] get to play husband and wife [in Godzilla], and we get to play twin brother and sister [in Avengers]. It's also fun because even though in 'Godzilla' we play husband and wife, we don't have a lot of scenes together. I just love him. I love his family. I love his kids. I'm so excited we get to work with each other more and to actually work with each other. I think it's going to be fun.
Has she seen any detailed info, such as concept art or costume proposals, for the movie? "No, I just know about it. It's been talked about, and it's so fun."
Here's the video interview: