Spider-Man Takes Aim In New 'Amazing Spider-Man 2' Photos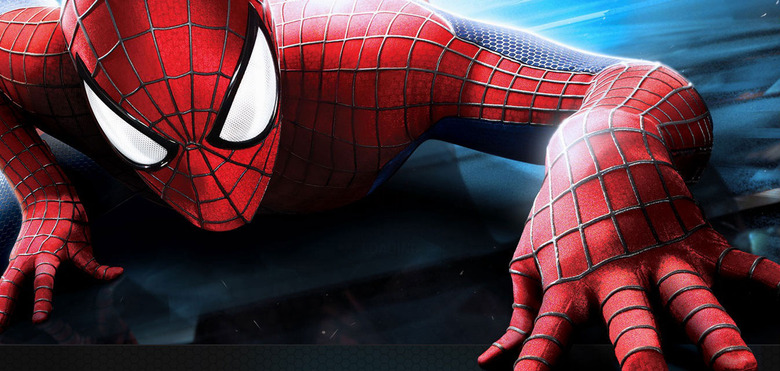 As we wait on the first trailer for Marc Webb's The Amazing Spider-Man 2 (which will be attached to The Hobbit: The Desolation of Smaug), a few new photos have surfaced to whet your spidey-appetite.  Two are fairly innocuous, but the third reveals a scene we definitely have not seen yet. It's not a super spoiler; it seems like something that could be in that trailer. But better to be safe than sorry.
Check out the photos below.
Thanks to The Times of India (via Superhero Hype) for these images. First up, the non-spoiler ones.
And now, here's the semi-spoiler.
3.
2.
1.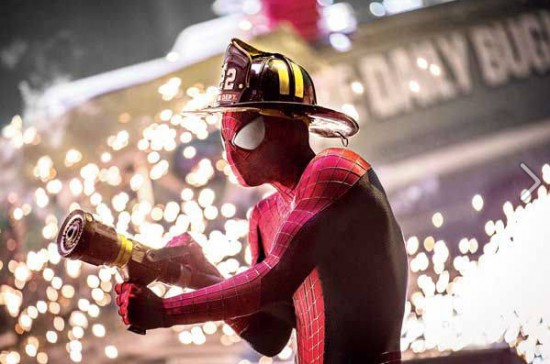 Why is Spider-man acting like a fireman? Didn't we see in the first Raimi film he can just wildly jump into burning buildings? We're sure to know more next month with the release of the trailer.
The Amazing Spider-Man 2 opens on May 2, 2014. The film stars Andrew Garfield, Emma Stone, Jamie Foxx, Chris Cooper, Paul Giamatti, Felicity Jones, Martin Sheen and Colm Feore. The Amazing Spider-Man 3 is planned for June 10, 2016, and The Amazing Spider-Man 4 will hit theaters on May 4, 2018.