Cobie Smulders Thinks She's Back For 'Avengers: Age Of Ultron'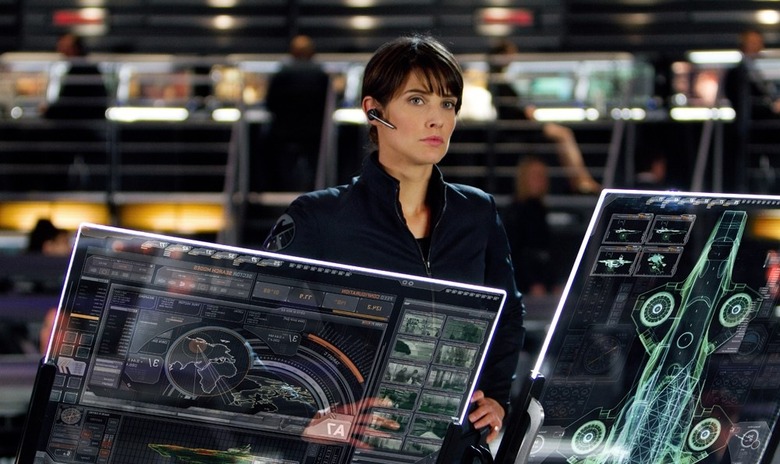 Unless something tragic happens in Captain America: The Winter Soldier, this probably goes without saying but, hey, we'll say it anyway. In a new interview, S.H.I.E.L.D. operative Maria Hill — Cobie Smulders — says her character is coming back for 2015's Avengers: Age of Ultron. Read the quotes below.
Smulders, who appears in the upcoming Disney film Delivery Man along with Guardians of the Galaxy star Chris Pratt, said the following to the Calgary Herald, via Superhero Hype:
I think I'm in Avengers 2, but it is very top secret. I hope I'm in Avengers 2. I didn't get my invitation yet. Well, actually, they know I'm in it but they don't know to what degree I'm in it.
That sounds like she knows she's in it, but didn't really mean to say that. She then admitted she has yet to see a script.
I am really excited to read the script because they are introducing Quicksilver and the Scarlet Witch into the Avengers universe and the bad guy is going to be very interesting.
Smulders should play a big role come April when Captain America: The Winter Soldier is released. Once that's out, we'll have a pretty good idea of "to what degree" she's in Age of Ultron. One would think it's a S.H.I.E.L.D. centric story again, but maybe this time The Avengers are working alone.
Are you surprised she's coming back?