Trivia: Cameron Diaz Re-Recorded 'The Counselor' Dialogue To Lose "Too Rihanna" Accent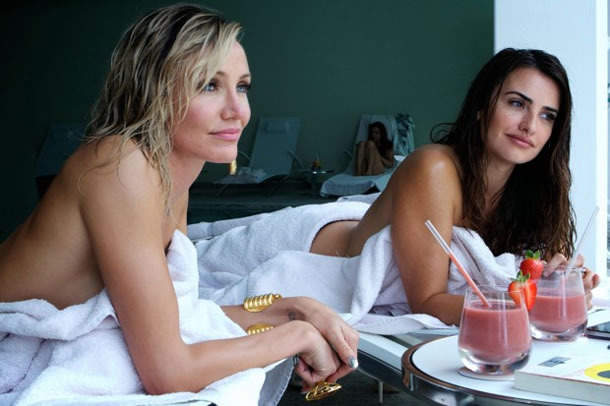 Briefly: If you've looked at some message board conversations about Ridley Scott's recent film The Counselor, you might have seen people talking about seeing test screenings of the film in which Cameron Diaz's character had a heavy accent. Indeed, she's scripted as being from Argentina. In the final film there is only minor evidence that her character, Malkina, is from outside the US. There's a minor lilt in her voice, but it's not at all what people reported hearing in early tests.
So why did her voice track change? Was it the result of serious post-production tinkering, or a ruthless edit?
In fact there was some big post-production tinkering, and according to THR it was because Fox execs thought the accent Diaz used didn't work. In fact, they thought it sounded too much like Rihanna. (Who is from Barbados, not Argentina.) We don't know if Diaz was directed to go for a Barbadian accent, or if that's just how it went. There's arguably a bit of that sound in the fully ADR-created voice track in the film now, and that's probably all we'll ever hear. It would probably be too much to hope for an alternate blu-ray audio track featuring the original voice takes.