Studio Ghibli: 'The Wind Rises' Poster And 'The Tale Of Princess Kaguya' Trailer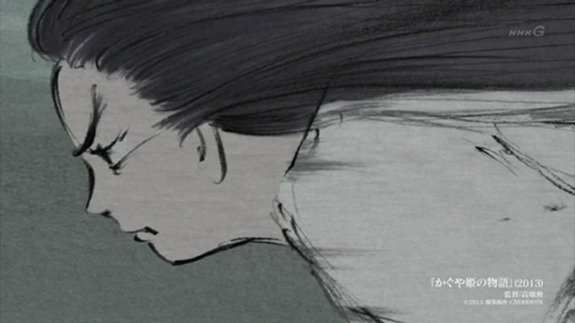 Twenty-five years ago Studio Ghibli's second major release was the double feature of My Neighbor Totoro from Hayao Miyazai and Grave of the Fireflies from Isao Takahata. This year we've already seen Miyazaki's latest, The Wind Rises, arriving to acclaim (and some controversy) in Japan, and we've now got a poster for the US release.
At the same time, Takahata's latest film, The Tale of Princess Kaguya, is soon to be released in Japan, and we've got a new three-minute trailer for the film. We've seen some footage from that already, but this offers a lot more to take in. 
First, here's the poster for The Wind Rises. The film plays the AFI fest in LA this weekend, and will play LA and NYC from Nov 8-14, then have another limited opening on February 21 2014 before going wide on February 28. Disney is releasing the film, and the run starting this week will be subtitled, then for the February release there will be versions with the US dub, and with a subtitled Japanese voice track.
Here's the official Disney synopsis for the film, followed by the poster:
In "The Wind Rises," Jiro—inspired by the famous Italian aeronautical designer Caproni—dreams of flying and designing beautiful airplanes. Nearsighted from a young age and thus unable to become a pilot, Jiro joins the aircraft division of a major Japanese engineering company in 1927. His genius is soon recognized, and he grows to become one of the world's most accomplished airplane designers. The film chronicles much of his life, and depicts key historical events that deeply affected the course of Jiro's life, including the Great Kanto Earthquake of 1923, the Great Depression, the tuberculosis epidemic and Japan's plunge into war. He meets and falls in love with Nahoko, and grows and cherishes his friendship with his colleague Honjo. A tremendous innovator, Jiro leads the aviation world into the future. Miyazaki pays tribute to engineer Jiro Horikoshi and author Tatsuo Hori in his creation of the fictional character Jiro—the center of the epic tale of love, perseverance, and the challenges of living and making choices in a turbulent world.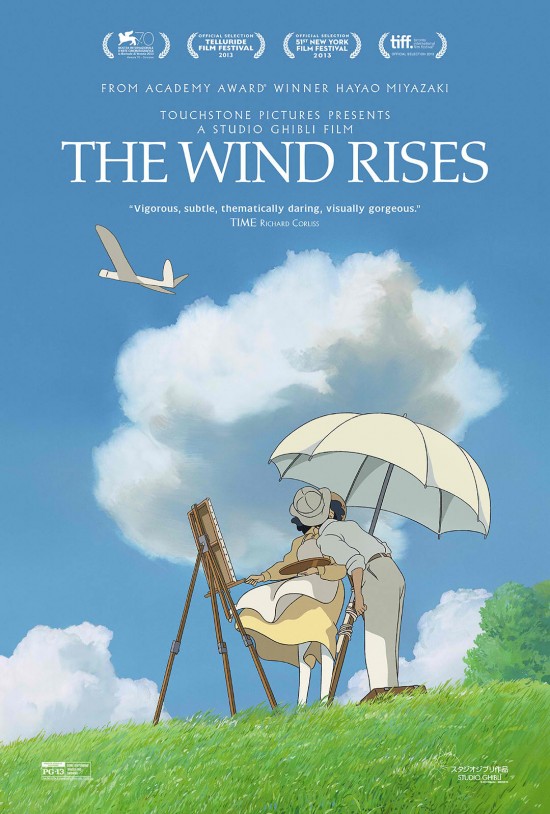 And here's the lovely trailer for The Tale of Princess Kaguya, which opens in Japan at the end of the month and doesn't have a US release date set at this point.