English Language 'Headhunters' Film Remake Cancelled In Favor Of HBO TV Series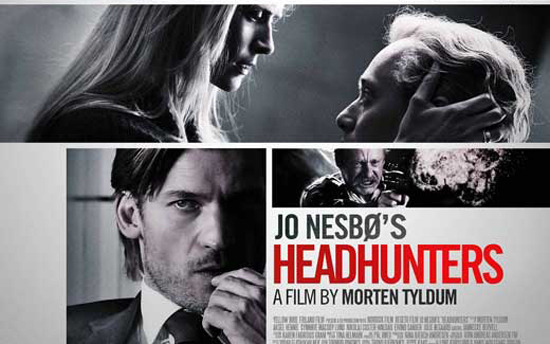 We may receive a commission on purchases made from links.
When a popular book or property is announced for a movie, the first reaction of many fans is "They should make it a TV series instead." Television gives complex stories time to develop, where movies sometimes rush though popular stories to meet a specific run time. The novel to miniseries transition, without a movie adaptation, can be incredibly successful (Game of Thrones) or incredibly polarizing (Under the Dome) and isn't as frequently done as the novel-to-movie shift.
Now, something even rarer and more exciting is happening. The Norwegian film Headhunters, which had been slated for an English language remake with Mark Wahlberg circling, is now being developed into an HBO series. Originally the property was a popular Norwegian novel by Jo Nesbø, which was then adapted into that excellent 2011 film by Morten Tyldum. The English remake rights to that film were purchased by Summit. Lionsgate then purchased Summit, along with the rights, and they've now decided HBO is a better place for the story than the big screen. 
Deadline broke the news of this transition. Alexander Woo (True Blood) will write the pilot and executive produce with HBO's Carolyn Strauss among others.
For those who don't know what Headhunters is, here's an English language trailer for the original film:
And here's the book description from Amazon:
Roger Brown is a corporate headhunter, and he's a master of his profession. But one career simply can't support his luxurious lifestyle and his wife's fledgling art gallery. At an art opening one night he meets Clas Greve, who is not only the perfect candidate for a major CEO job, but also, perhaps, the answer to his financial woes: Greve just so happens to mention that he owns a priceless Peter Paul Rubens painting that's been lost since World War II—and Roger Brown just so happens to dabble in art theft. But when he breaks into Greve's apartment, he finds more than just the painting. And Clas Greve may turn out to be the worst thing that's ever happened to Roger Brown.
Even if you know nothing of this title, the fact producers stopped a feature remake to move to television is a very welcome development. Here's hoping this is a success and more people do that in the future.