Marvel Bringing Four Shows To Netflix Starting With Daredevil; Building To 'The Defenders' Event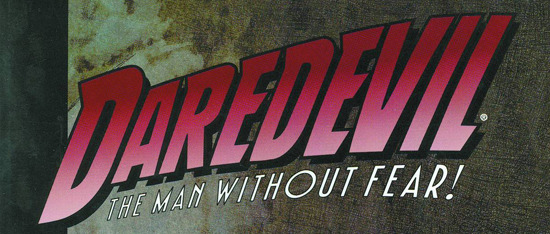 Remember the report that Marvel was developing four new live-action TV shows with the intent to partner with a non-traditional TV outlet to present them?
The deal has been revealed, and the basic terms are that Disney and Marvel are setting up shows for Netflix based around four characters: Daredevil, Jessica Jones, Iron Fist, and Luke Cage. Those characters will each get a 13-episode series, and over "multiple years" the shows will build towards what will basically be a TV version of The Avengers, with the capper being a miniseries featuring Marvel super-group The Defenders.
So is this going to be essentially the Marvel Knights line on TV? Marvel chief Kevin Feige recently said "In the comics some of these characters are very, very dark, and while Marvel Studios haven't done that necessarily, some of the Marvel movies, the Blade films, and the Punisher films – you look at The Walking Dead on AMC; that would be hard 'r' if that as a movie. So television does sometimes allow you to explore other aspects."
A show like House of Cards demonstrates that Netflix can and will present very adult subject matter; the question is how far away from the typical PG-13 space Marvel is willing to take its brand.
And as brands go, this version of The Defenders will be somewhat different from the general conception of the team on the comics page. The original team was started by sorcerer Doctor Strange — a character that has been talked about as likely to get his own film — and collected characters such as the Sub-Mariner, Silver Surfer, Hulk, Valkyrie, and even X-men Beast and Iceman through different incarnations.
Daredevil and Luke Cage did associate with the team, but overall The Defenders were a loose collective that typically battled the stranger and supernatural elements of the Marvel Universe. On the surface, this sounds more like a realistic urban team, a less overtly powerful version of The Avengers. Which makes perfect sense — it's the ideal sort of character set to use for series such as these.
Here's the press release from Marvel:
BURBANK, Calif., Nov. 7, 2013  – The Walt Disney Co. (Marvel is a known and loved brand that travels," sNYSE: DIS) and Netflix Inc. (NASDAQ: NFLX) today announced an unprecedented deal for Marvel TV to bring multiple original series of live-action adventures of four of Marvel's most popular characters exclusively to the world's leading Internet TV Network beginning in 2015. This pioneering agreement calls for Marvel to develop four serialized programs leading to a miniseries programming event.Led by a series focused on "Daredevil," followed by "Jessica Jones," "Iron Fist" and "Luke Cage," the epic will unfold over multiple years of original programming, taking Netflix members deep into the gritty world of heroes and villains of Hell's Kitchen, New York. Netflix has committed to a minimum of four, thirteen episodes series and a culminating Marvel's "The Defenders" mini-series event that reimagines a dream team of self-sacrificing, heroic characters.Produced by Marvel Television in association with ABC Television Studios, this groundbreaking deal is Marvel's most ambitious foray yet into live-action TV storytelling."This deal is unparalleled in its scope and size, and reinforces our commitment to deliver Marvel's brand, content and characters across all platforms of storytelling. Netflix offers an incredible platform for the kind of rich storytelling that is Marvel's specialty," said Alan Fine, President of Marvel Entertainment. "This serialized epic expands the narrative possibilities of on-demand television and gives fans the flexibility to immerse themselves how and when they want in what's sure to be a thrilling and engaging adventure.""Marvel's movies, such as 'Iron Man' and Marvel's 'The Avengers', are huge favorites on our service around the world. Like Disney, Marvel is a known and loved brand that travels," said Netflix Chief Content Officer Ted Sarandos. "With 'House of Cards' and our other original series, we have pioneered new approaches to storytelling and to global distribution and we're thrilled to be working with Disney and Marvel to take our brand of television to new levels with a creative project of this magnitude."This new original TV deal follows last year's landmark movie distribution deal through which, beginning with 2016 theatrically released feature films, Netflix will be the exclusive U.S. subscription television service for first-run, live-action and animated movies from the Walt Disney Studios, including titles from Disney, Walt Disney Animation Studios, Pixar Animation Studios, Marvel Studios, Disneynature and Lucasfilm. Netflix members can currently enjoy a wide range of Disney, ABC TV and Disney Channel films and shows across the 41 countries where Netflix operates.