See Drew Struzan's Poster For Frank Darabont's 'Mob City'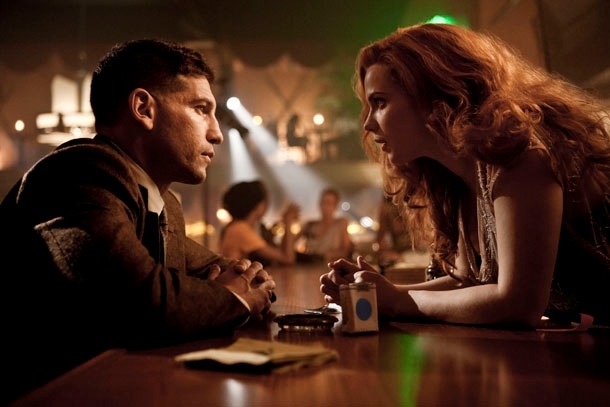 Frank Darabont and poster artist Drew Struzan go back quite a ways, with the artist having done art for films such as The Shawshank Redemption and The Green Mile, and even the in-film art for The Mist, among other collaborations.
Now Struzan has created a poster for Mob City, the new TNT show from Darabont which stars Jon Bernthal, Ed Burns and Milo Ventimiglia in a 1940s tale of the mob's incursion into LA. Check out the poster below.
EW premiered the poster, as the watermark indicates. Click to enlarge. Mob City premieres on December 4.