'American Horror Story' Renewed For Fourth Season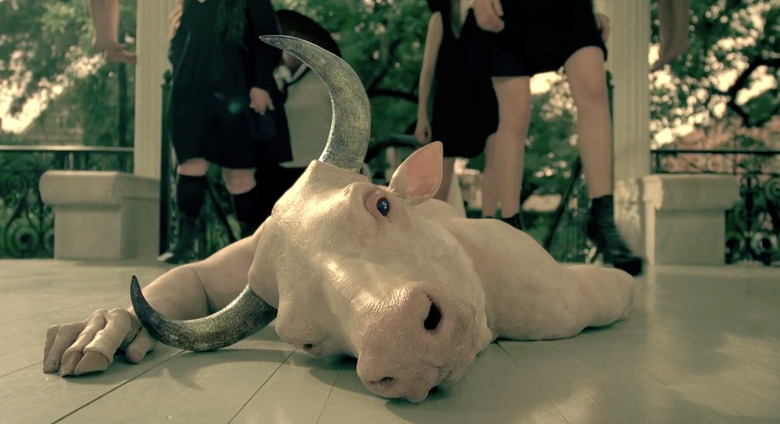 Briefly: American Horror Story, which kicked off with the Murder House storyline in 2011 and passed into the Asylum and current Coven incarnations, will get a fourth season in 2014. No surprise there, as Ryan Murphy and Brad Falchuk's series has continued to grow its audience with each season. Coven sees the show becoming far more popular than Asylum.
The fourth series doesn't have a name yet, and there is no clue as to the storyline, or even the time period in which it will be set, but it will feature 13 episodes, according to Variety. John Landgraf, CEO of FX Networks and FX Productions, says,
Put simply, Ryan Murphy is a master television producer. Time and time again he reinvents the form. What he, co-creator Brad Falchuk and their producers Dante Di Loreto, Tim Minear, Jennifer Salt, James Wong, Brad Buecker, Jessica Sharzer, Douglas Petrie, Alfonso Gomez-Rejon, Alexis Martin Woodall and the entire production team and cast responsible for the American Horror Story franchise have done is nothing short of extraordinary. Every year, they create a riveting and brilliant new miniseries. AHS: Coven is the best yet, and I have no doubt that the next installment will be even better.