George Clooney, Julie Delpy, Jonas Cuaron And More Discuss Screenwriting In 50-Minute Video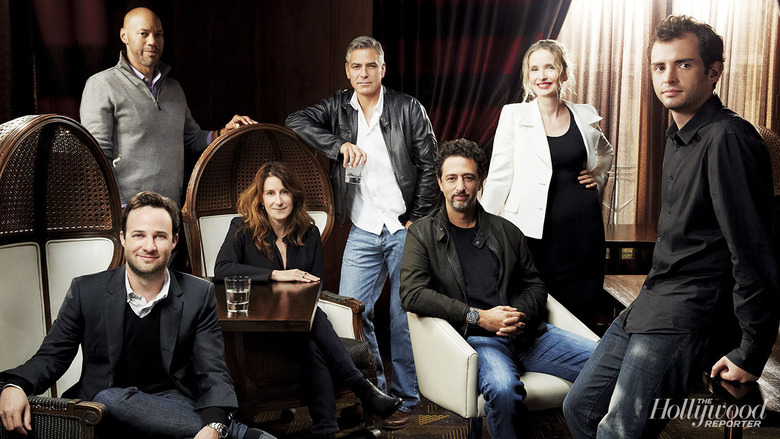 One of the highlights of each new Oscar season is the set of roundtable discussions created by THR. In each of these, the trade gathers a set of people involved in various films likely to be highlighted in the awards season, and just allows them to talk about making movies. They can be pretty great, especially since one byproduct of awards season is a tendency to talk about superficialities rather than substance, and these talks can really dig into the meat of making movies.
Here's the new 50-minute screenwriting roundtable, featuring George Clooney and Grant Heslov (Monuments Men), Julie Delpy (Before Midnight), Nicole Holofcener (Enough Said), John Ridley (12 Years A Slave), Danny Strong (Lee Daniels' The Butler) and Jonas Cuaron (Gravity).
Thanks to THR for the video.