Rumor: Jason Schwartzman Could Join 'Jurassic World'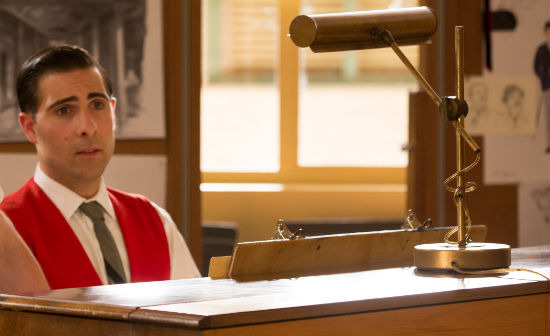 Briefly: Colin Trevorrow has been very busy prepping Jurassic World for release June 12, 2015. He's assembled a solid young cast (Nick Robinson, Ty Simpkins) with a few recognizable names (Josh Brolin, Bryce Dallas Howard) and now he might be adding another.
Hypable is reporting Jason Schwartzman, star of Rushmore and next month's Saving Mr. Banks, is in talks to join the film in an yet-to-be-revealed role. His representation had no comment, which is generally a good thing (Idris Elba's reps said he was not in the film when he was rumored). When there's more to report, we'll let you know, but for now lets just imagine how Schwartzman could fit into this sequel.
Bryce Dallas Howard, meanwhile, just said to USA Today, "they're relaunching the Jurassic Park franchise, so I'll be chasing dinosaurs. That's going to happen next year." [Hypable]