'The Purge' Writer/Director James DeMonaco Returning For Sequel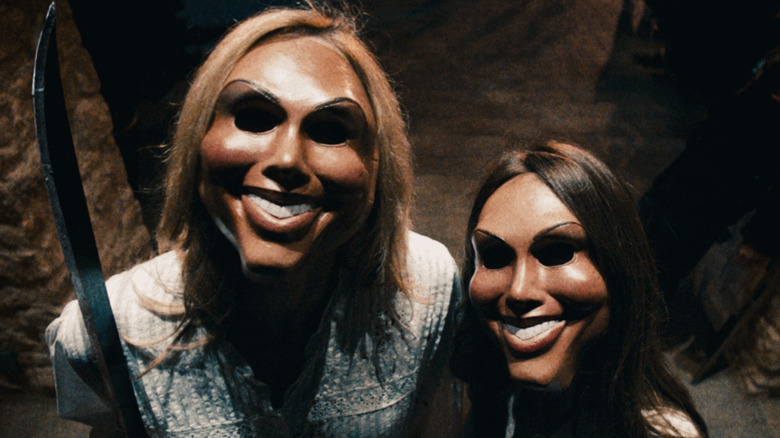 Universal put a second The Purge film in motion almost the moment the first one opened, because that's the kind of thing a studio does when a $3 million horror flick rakes in ten times that on opening weekend alone. But progress has been pretty quiet since then, until now.
Original writer/director James DeMonaco is set to return for the sequel, which is once again set up at Universal with Jason Blum's Blumhouse Productions and Michael Bay's Platinum Dunes producing. Hit the jump for more details on the new film.
Plot details for the follow-up have not been revealed, though the obvious guess would be that it picks up with another incidence of the Purge. It's also currently unclear whether any of the surviving characters from the first film will return. Nor has a release date been set.
However, we can probably expect more details soon if Bloody Disgusting's theory is correct. The site picked up a report from Production Weekly about an upcoming Universal film called The Zone, which has Blum and Bay producing and DeMonaco writing and directing. Hmm — does that lineup sound familiar?
Whatever The Zone really is, it's set to shoot in Los Angeles next month, presumably to take advantage of the California tax credit that The Purge 2 was approved for in June. As they point out, Entourage had to get moving by January to keep that credit; presumably, The Zone — or is it The Purge 2? — is in a similar situation.
[Additional source: Variety]