Cool Stuff: Movie Posters Feel Foreign In New Exhibit By Jay Shaw, Jason Liwag And Rico Cabina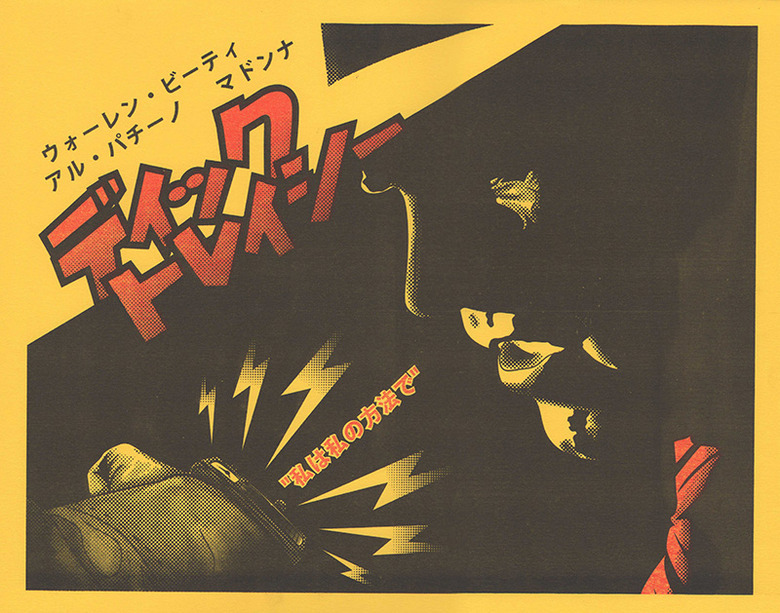 Many times, the international version of a movie poster is much better than the domestic one. International marketing teams seem more willing to take visual risks, and therefore, we're given more interesting and evocative artwork.
So what if your favorite limited, pop culture art was given a foreign spin? That's the general idea behind Native Tongue, a three person show that opens November 9 at the Phone Booth Gallery in Long Beach, CA. Jay Shaw, Jason Liwag and Rico Cabina have each made new posters that look like they're from overseas for some of their favorite films. Shaw did Polish-inspired works, Cabina simulated Mexican designs, and Liwag did Japanese. The result is a simultaneously familiar and unfamiliar collection of movie posters for films like Dick Tracy, Eyes Wide Shut, Big Trouble In Little China, and The Rocketeer. Check out a small sampling below.
Native Tongue opens with a reception on Saturday November 9th, from 7-10 p.m. at the Phone Booth Gallery, 2533 East Broadway, Long Beach, CA  All three artists will be in attendance. It then remains on display through through December 7th at the gallery and www.phoneboothgallery.com.
Here are a few images from each of the artists. Mouse over each for the artist name, and subject if you can't figure it out.
For more on this show, follow @PBGallery on Twitter or visit the official site.