Original 'Snowpiercer' Graphic Novel To Be Published In English Translation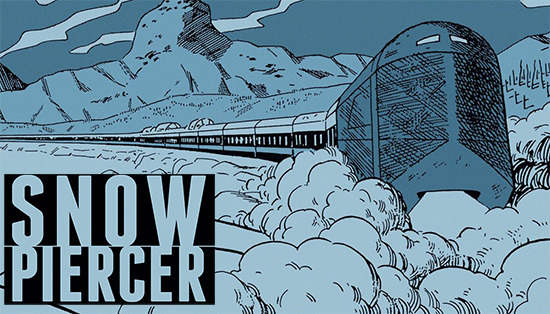 Briefly: We have no idea when we'll see Bong Joon-ho's film Snowpiercer in the US, or what form the film will be in when we do get the chance. But now English readers will have a chance to dig into the original version of the story.
The French graphic novel Le Transperceneige, written by Jacques Lob and Benjamin Legrand, and illustrated by Jean-Marc Rochette, provided the inspiration for the film, but the book has not ever been published in an English translation. That changes early next year, when a two-volume translation will arrive from Titan Comics. Volume 1: The Escape is set to street on Jan. 29, 2014, and Volume 2: The Explorers will be available on Feb. 25, 2014. Presumably there will be a one-volume collection down the line, likely with a few extra bits, but for now we know only of these two volumes.
Check out a page of art below.
THR has the announcement and the preview page, as well as the first volume cover.