Martin Scorsese Lists The 11 Scariest Films, Steven Soderbergh Defends His Favorite 007 Pic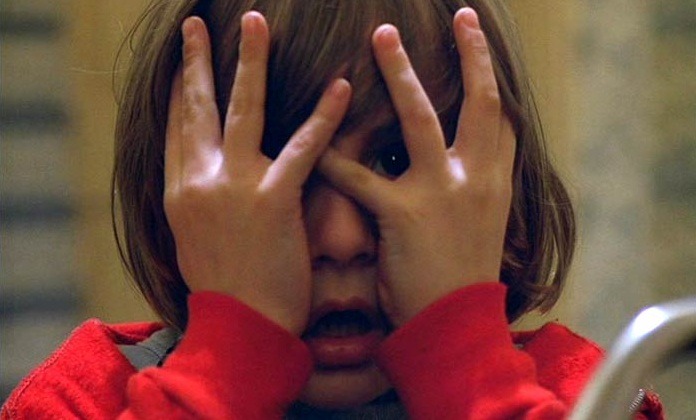 Iconic movie directors: They're just like us! They also get spooked by well crafted horror films, or ranty about their favorite Bond films.
Martin Scorsese recently listed his 11 favorite scary movies, name-checking some less famous titles along with the usual classics. Meanwhile, Steven Soderbergh has taken to his online shop to defend his James Bond movie of choice. Hit the jump to find out what these filmmakers love to watch in their spare time.
His tastes strongly tilt toward classic horror. The Entity is the newest film on there, and it's over 30 years old. But that's what makes this list kind of fun. The Shining, The Exorcist, and Psycho have been seen by just about everyone, but some of the older movies may be less familiar to modern audiences.
Likewise, Soderbergh's favorite 007 pic is also one of the older entries in his franchise — though unlike some diehard fans, he's not necessarily biased toward original Bond Sean Connery.
On Extension765.com, Soderbergh confessed to "a soft spot" for underappreciated films, and then launched into eloquent praise for 1969's On Her Majesty's Secret Service:
For me there's no question that cinematically ON HER MAJESTY'S SECRET SERVICE is the best Bond film and the only one worth watching repeatedly for reasons other than pure entertainment (certainly it's the only Bond film I look at and think: I'm stealing that shit). Shot to shot, this movie is beautiful in a way none of the other Bond films are—the anamorphic compositions are relentlessly arresting—and the editing patterns of the action sequences are totally bananas; it's like Peter Hunt (who cut the first five Bond films) took all the ideas of the French new wave and blended them with Eisenstein in a Cuisinart to create a grammar that still tops today's how fast can you cut aesthetic, because the difference here is that each of the shots—no matter how short—are real shots, not just additional coverage from the hosing-it-down school of action, so there is a unification of the aesthetic of the first unit and the second unit that doesn't exist in any other Bond film. And, speaking of action, there are as many big set pieces in OHMSS as any Bond film ever made, and if that weren't enough, there's a great score by John Barry, some really striking sound work, and what can you say about Diana Rigg that doesn't start with the word WOW?
He readily concedes that the film isn't perfect, and that he's "far from the first person to champion its many merits." Do you agree with his assessment of George Lazenby's one and only Bond entry?