Superhero Bits: Thor: The Dark World, Ms. Marvel, Amazing Spider-Man 2, Tom Hiddleston, Man Of Steel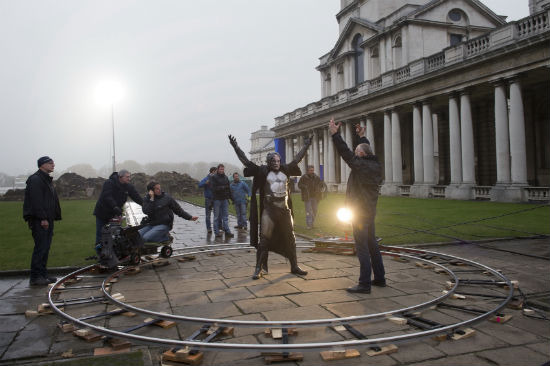 Want to see brand new behind the scenes images from Thor: The Dark World? How about photos from the Hollywood premiere? Is the new Ms. Marvel a landmark in comic book history? Where can you watch multiple episodes of a new Lego Marvel web series? What hijinks were Tom Hiddleston and Chris Hemsworth up to on late-night TV? Why is Loki pushing kids? Where can fans access special content regarding The Amazing Spider-Man 2? Read about all this and more in today's Superhero Bits.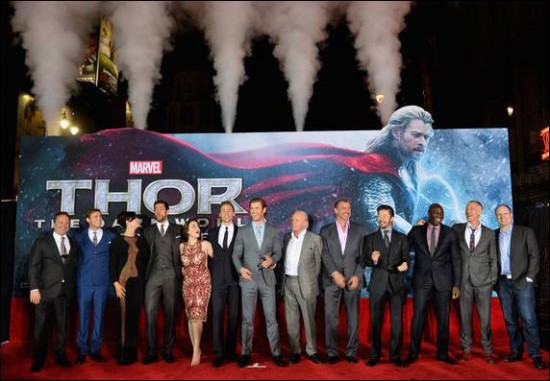 The Thor: The Dark World premiere was Monday night in Hollywood, and you can see photos here.
The new Ms. Marvel is a the first female muslim superhero. Read more at the New York Times.
Marvel has a brand new web show called LEGO Marvel Super Heroes: Maximum Overload. That's episode 1 above, see the rest here.
Thor: The Dark World will get a limited IMAX release.
On Chelsea Lately, Tom Hiddleston said he auditioned for Thor, not Loki.
Comedy Central is using Tom Hiddleston to do some AT&T style Thor: The Dark World commercials.
Sony is running an Amazing Spider-Man fan network where people can sign up for exclusive content, via Superhero Hype.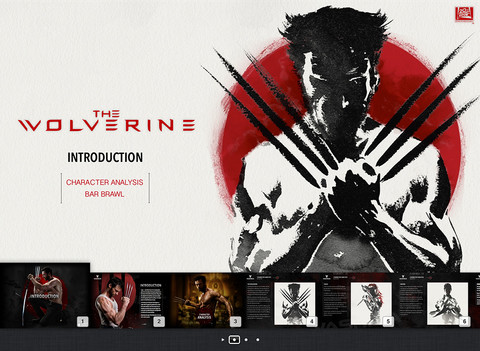 There's a new Wolverine eBook now available through iBooks.
Jaimie Alexander told CineMovies (via CBM) she's like Lady Sif to become more evil moving ahead.
Due to the amount of graphics and images included in Superhero Bits, we have to split this post over TWO pages. Click the link above to continue to the second page of Superhero Bits.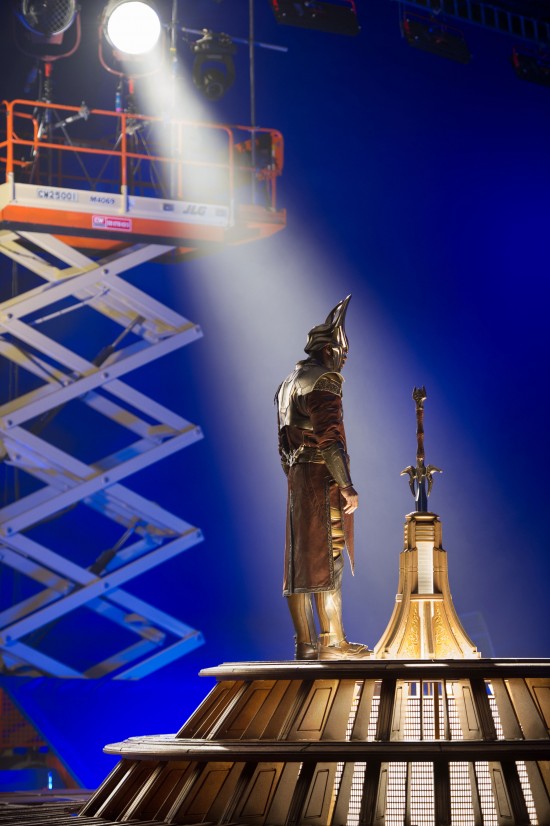 Stitch Kingdom posted some very cool behind the scenes images from Thor: The Dark World.Comic Book Movie writes that Batman vs. Superman will, in fact, shoot at the Kent Farm again. But construction hasn't started yet.CinemaSins set there sights on Thor.The Wolverine 2 is coming and Total Film has some ideas of what can happen.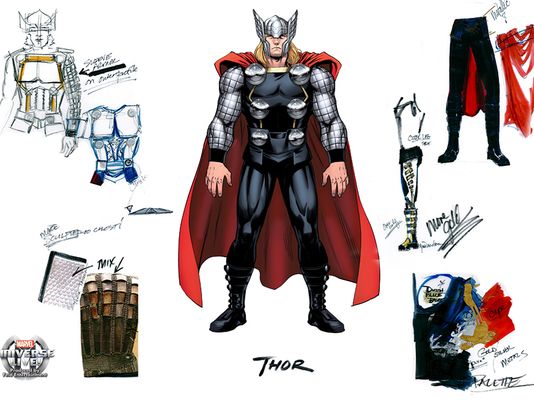 USA Today has a few more details on the Marvel Universe Live show.
Five reasons why Thor: The Dark World will outgross the original film, via The Wrap.
Chris Hemsworth performed a test of strength, Thor style, on Jimmy Kimmel Live.Here's a clip of a Russell Crowe extra on the Man of Steel Blu-ray.
If you know Norse mythology, Thor isn't the best resource, via IO9.