Hugh Jackman And James Mangold Making Another Wolverine Movie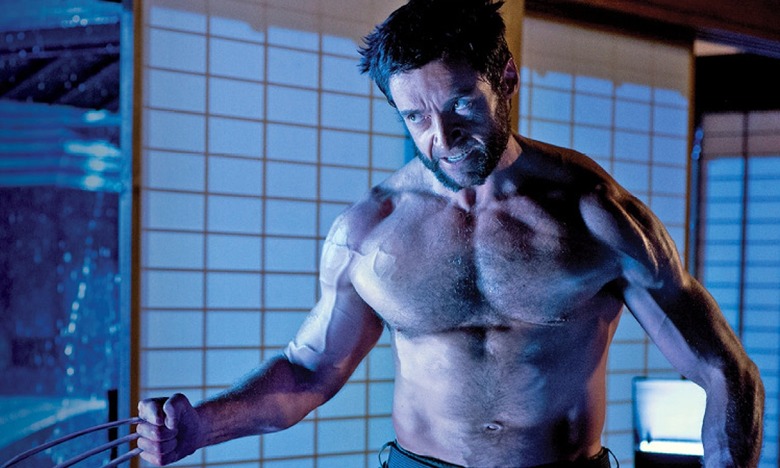 Hugh Jackman has already played Wolverine in six different movies over a decade and a half — seven if you count the upcoming X-Men: Days of Future Past – and now he's going for one more. Jackman and his The Wolverine director James Mangold are now in negotiations to star in another installment of the series, which will be produced once again by Lauren Shuler Donner. Hit the jump for all the details.Deadline got the scoop. Mangold is in talks to write the treatment. It is not yet clear whether he will also direct. No story details have been revealed at this time.
The last Wolverine pic wasn't a huge hit domestically, taking in $132 million on a $120 million budget. However, it did well enough abroad to convince Fox to make another. In total, Mangold's The Wolverine has earned $413 million worldwide to date. That actually makes it the second best performer in the series, beating out X2 ($407 million) by a few bucks but falling short of X-Men: The Last Stand's $459 million.
Jackman has previously admitted to some ambivalence about the possibility of another Wolverine film. "I wasn't even sure after the first [stand-alone] film if I would do another," he told EW back in May. "I won't say never, because I'm still loving it. But there would have to be a pretty compelling reason." Apparently, Mangold counts as "a pretty compelling reason." Well, him or the gigantic paycheck Jackman no doubt stands to earn.
The Wolverine was a solid bit of comic book fun. Mangold managed to cram in plenty of eye-popping action without neglecting the character, and he was able to tap into Wolvie's angst without letting it drag down the proceedings. The foreign setting also made it feel unique — quite a feat when we're getting flooded with superhero movies year after year.
In the meantime, look for Jackman to brandish those claws again when X-Men: Days of Future Past opens May 23, 2014. Mangold has yet to decide on his next feature directorial effort, though he did offer up a nice little Call of Duty ad earlier this week.