Stream The 'Inside Llewyn Davis' Soundtrack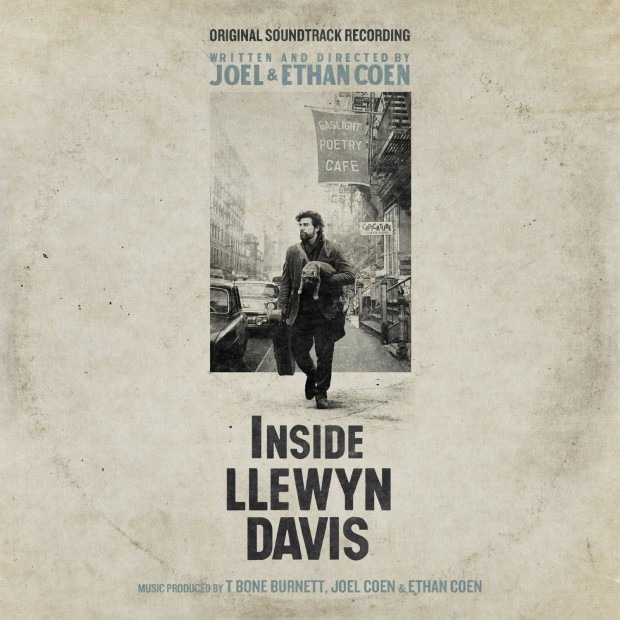 T Bone Burnett has worked with Joel and Ethan Coen on the musical component to the brothers' films a few times, starting as a "musical archivist" for The Big Lebowski, and most notably acting as producer for the O Brother Where Art Thou? soundtrack. That album became a hit in its own right, and there's reason to expect that Burnett's contribution to the Coens' new film, Inside Llewyn Davis, will find a similarly warm reception.
The film is out on December 6, but you can listen to the soundtrack now. I'd understand wanting to wait to hear the music until the film opens, especially for the songs performed by star Oscar Isaac, but in reality the record stands on its own. There's a mix of folk songs and traditional tunes here, and it's a lovely set of tunes. 
Here's the track list:
1. "Hang Me, Oh Hang Me" (Traditional; Arranged by T Bone Burnett) – Oscar Isaac
2. "Fare Thee Well (Dink's Song)" (Traditional; Arranged by Oscar Isaac and T Bone Burnett) – Marcus Mumford and Oscar Isaac
3. "The Last Thing on My Mind" (Tom Paxton) – Stark Sands
4. "Five Hundred Miles" (Hedy West) – Justin Timberlake, Carey Mulligan and Stark Sands
5. "Please Mr. Kennedy" (Ed Rush, George Cromarty, T Bone Burnett, Justin Timberlake, Joel Coen and Ethan Coen) – Oscar Isaac, Justin Timberlake and Adam Driver
6. "Green, Green Rocky Road" (Len Chandler and Robert Kaufman) – Oscar Isaac
7. "The Death of Queen Jane" (Traditional; Arranged by Oscar Isaac and T Bone Burnett) – Oscar Isaac
8. "The Roving Gambler" (Traditional) – John Cohen with the Down Hill Strugglers
9. "The Shoals of Herring" (Ewan MacColl) – Oscar Isaac
10. "The Auld Triangle" (Brendan Behan) – Chris Thile, Chris Eldridge, Marcus Mumford, Justin Timberlake and Gabe Witcher
11. "The Storms Are on the Ocean" (A.P. Carter) – Nancy Blake
12. "Fare Thee Well (Dink's Song) (Traditional; Arranged by Oscar Isaac and T Bone Burnett) – Oscar Isaac
13. "Farewell" (Bob Dylan) – Bob Dylan
14. "Green, Green Rocky Road" (Len Chandler and Robert Kaufman) – Dave Van Ronk