'The Hobbit: The Desolation Of Smaug' Trailer: The Dragon Is King Under The Mountain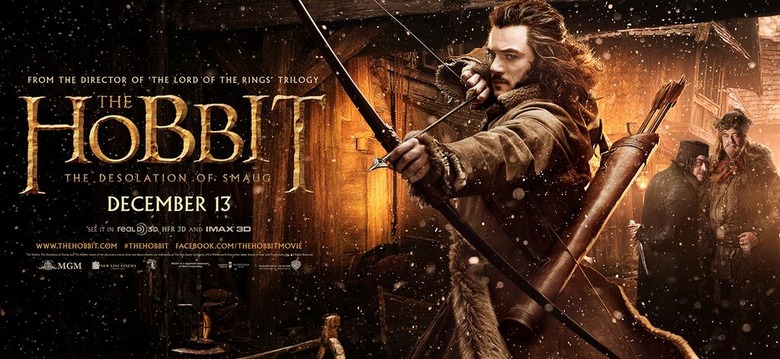 Today Peter Jackson and some of the cast of The Hobbit participated in a live-cast fan event, and in addition to all the new posters that hit earlier today, part of the proceedings was the debut of a new three-minute trailer for The Hobbit: The Desolation of Smaug.
There's a hell of a lot here: from prophecy and adventure to a strong showing from Luke Evans as Bard the Bowman, more uncertainty from Martin Freeman as Bilbo, and conflicting senses of determination from Gandalf, Smaug, goblins, and more. It looks like things are really going to come to a head here, which leads one to wonder just what will be left for the third movie. Until we get answers to some big questions, enjoy what might be the best look yet at Jackson's fifth trip to Middle-Earth.
The Hobbit: The Desolation of Smaug opens on December 13.
The second in a trilogy of films adapting the enduringly popular masterpiece The Hobbit, by J.R.R. Tolkien, "The Hobbit: The Desolation of Smaug" continues the adventure of the title character Bilbo Baggins (Martin Freeman) as he journeys with the Wizard Gandalf (Ian McKellen) and thirteen Dwarves, led by Thorin Oakenshield (Richard Armitage) on an epic quest to reclaim the lost Dwarf Kingdom of Erebor.