'American Ultra' Will Reunite Jesse Eisenberg And Kristen Stewart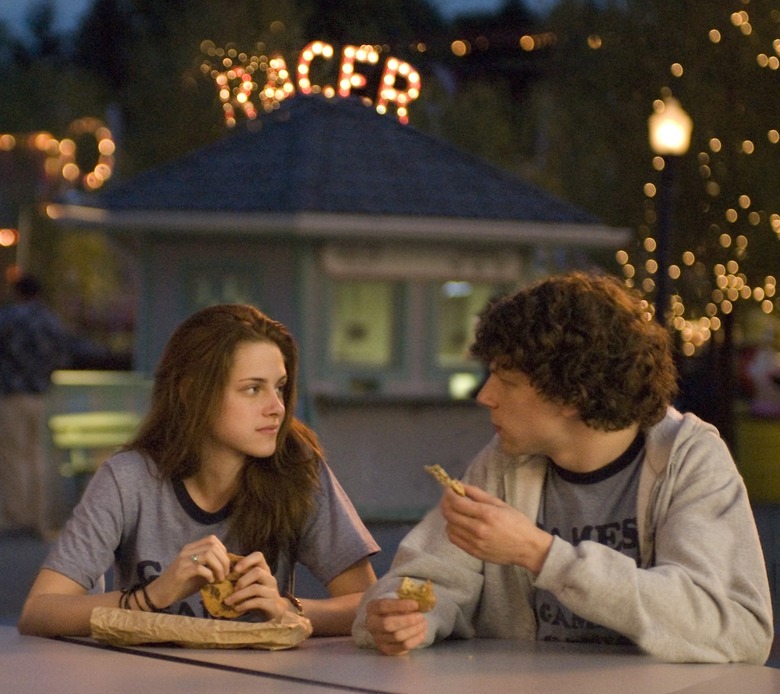 Briefly: An argument threatened to tear friendships asunder earlier this year, as audiences were divided over the merits of new summer-set coming of age movie The Way Way Back in relation to the effectiveness of Greg Mottola's similar movie Adventureland. Clearly, Mottola's movie has landed in the public consciousness. Which means this new project from two participants might have an advantage from day one.
The Adventureland duo of Jesse Eisenberg and Kristen Stewart, both enjoying higher profile gigs now than when they swam together for Mottola, are going to be on screen together again. Their new project sounds a lot more weird than their last pairing however. American Ultra, scripted by Max Landis (Chronicle), is written as an action comedy and will have Nima Nourizadeh (Project X) directing.
The actors will play a stoner and his girlfriend, whose lives get weird "when Mike's past comes back to haunt him, and he becomes the target of a government operation set to wipe him out." Producer Anthony Bregman says "Simply put, 'American Ultra' will be the most fun you can possibly have in a movie theater without the use of drugs, fireworks, or canola oil." I don't know quite what that means, but we'll probably find out in 2015; the film is scheduled to shoot next spring. [THR]