Superhero Bits: Mandarin, Thor: The Dark World, Batman Vs. Superman, X-Men: Days Of Future Past; Batman: Arkham Origins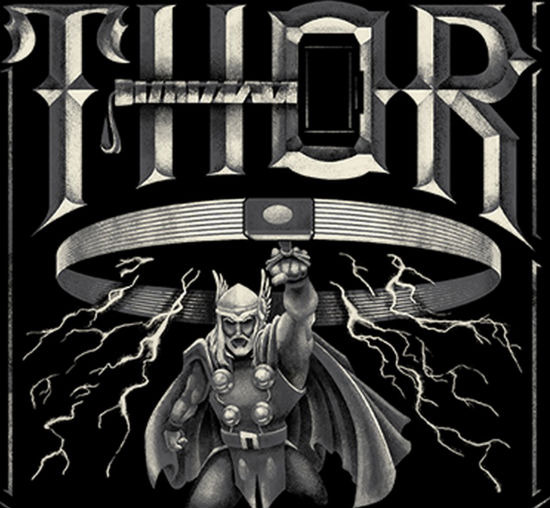 Did Ben Kingsley confirm his mystery Marvel one-shot? Is Batman vs. Superman secretly filming? Want to read a scene description from X-Men: Days of Future Past? How did one teen become a member of the Justice League? When can you ask Zack Snyder questions about Man of Steel? Does DC have to make a decision about integration between TV and movies? Want to see a gag reel from R.I.P.D.? Can you rewatch the original Thor in under two minutes? Read about all this and more in today's Superhero Bits.
IGN had Alan Taylor and Kevin Feige answer fan questions about Thor: The Dark World.Sir Ben Kingsley commented to Vanity Fair about the rumored Mandarin One-Shot:
Sometimes [Marvel] tacks on a short film to one of their other releases, maybe on a DVD or something. I haven't heard anything at all about this. So it's in progress. It will have to remain under wraps. Marvel was so brilliant in the way they kept the transition from the Mandarin to Trevor Slattery in Iron Man 3. They were absolutely brilliant at it. I so respect the way they dearly want to surprise their audiences. But we will just have to leave it in the realm of rumor.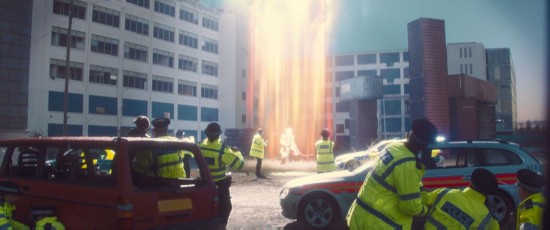 Coming Soon now has over 140 images from Thor: The Dark World.
Someone is filming on the site of the Kent from from Man of Steel, could it be Batman vs. Superman?
The RIPDepartment (via CBM) posted a bunch of Blu-ray extras from R.I.P.D. Two alternative openings and this gag reel.
The new Empire (via Comic Book Movie) has a scene description from X-Men Days of Future Past.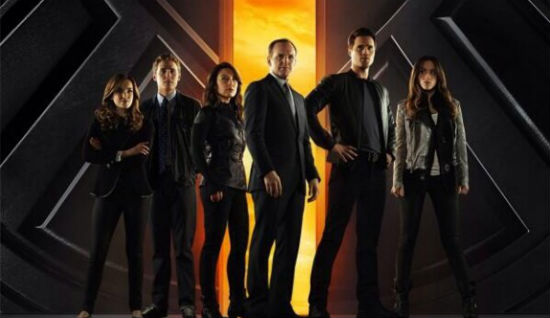 The Huffington Post posted the opening to next week's Agents of S.H.I.E.L.D. episode. Click the link.Thor: The Dark World is now available...on your mobile device.Zack Snyder announces an online Q&A tied to the DVD release of Man of Steel moderated by Kevin Smith.
Due to the amount of graphics and images included in Superhero Bits, we have to split this post over TWO pages. Click the link above to continue to the second page of Superhero Bits.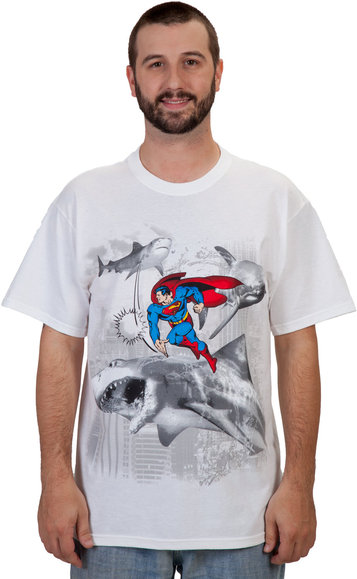 '80s Tees did the obvious, combining Superman and Sharknado.
Notice some bugs in Batman: Arkham Origins? Fixes are on the way.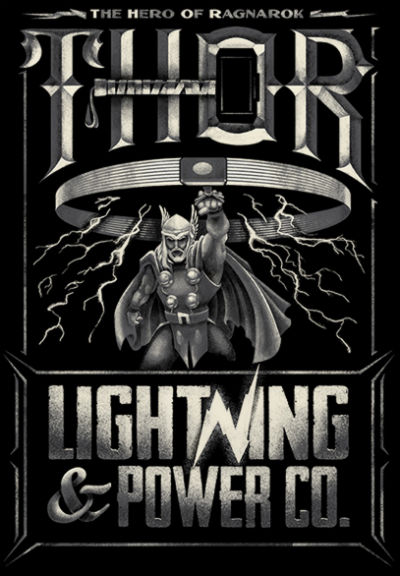 Friday's Teefury is this cool Thor shirt.
A real life teen activist inspired the newest member of the Justice League.
Need to rewatch Thor before next weekend but don't have the time? CineFix has the movie, in 8-bit, in 90 seconds.
TV Overmind has a piece saying it's time for DC to make a decision about the TV and movie stuff.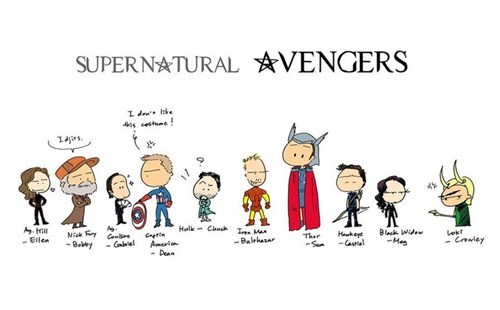 The Avengers meets Supernatural.MacGasm has details on how to get Batman: Arkham City for half price.