'Charlie Countryman' Red-Band Trailer: Shia LaBeouf Is Way Out Of His Element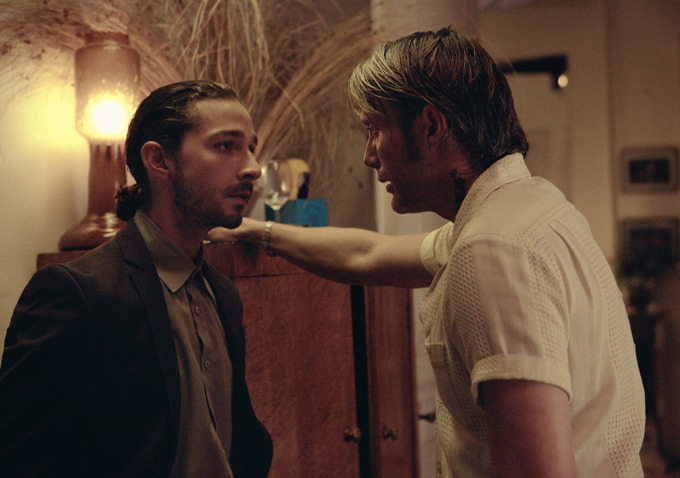 Charlie Countryman, starring Shia LaBeouf, has been somewhat divisive since it debuted at Sundance. Adherents (including our own Germain Lussier, quoted in the new trailer) like the film for its audacious, raw visuals and LaBeouf's all-in performance, while detractors say that the debut from commercials director Fredrik Bond is more music video than anything else.
LaBeouf plays a guy who falls, hard, for a young woman (Evan Rachel Wood) while he's touring around Europe. But there's a problem. Her ex, played by Mads Mikkelsen, is possessive and very violent. Would you want to square off against a pissed-off Mads? Thought not.
Get a taste of the film for yourself in the new red-band trailer, which is more true to the film than some other looks we've had at it in the past. Like Shia's other video clip to hit the web this morning, this one is not at all safe for work.
Charlie Countryman also features Til Schweiger, Rupert Grint and Melissa Leo. It opens on November 15.
When his late mother appears in a vision and tells him to go to Bucharest, Charlie immediately boards a plane across the Atlantic. But when he meets a fellow passenger, Charlie finds himself with another promise to fulfill. Charlie does so – and falls head over heels in love with Gabi, a beautiful musician.
However, a vicious gangster has already laid claim to Gabi, and has no intention of letting her go. Determined to protect her, Charlie enters into the hallucinatory, Romanian underworld filled with violence and, strangely enough, love.