Channing Tatum Will Have A 'Bad Romance' With '50/50' Director Jonathan Levine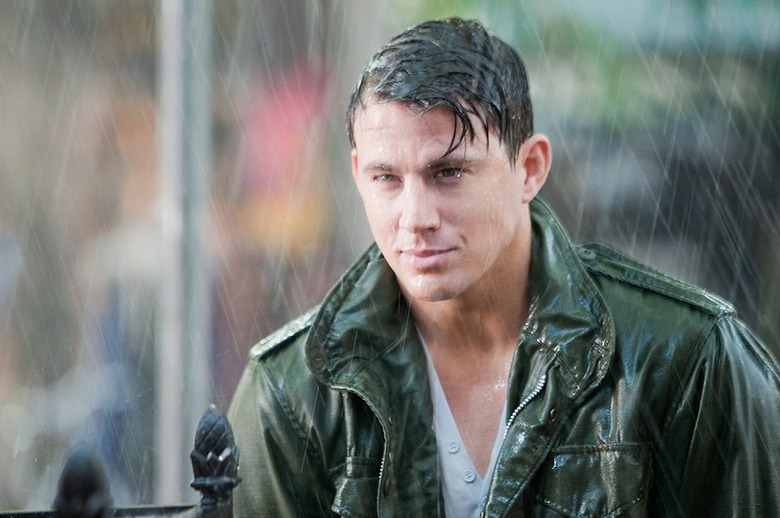 Channing Tatum is reuniting with his Magic Mike producing partner Reid Carolin, but unfortunately for waxed chest enthusiasts everywhere, it's not for a sequel. Instead, they're set to produce MGM's Bad Romance, the latest project by 50/50 and Warm Bodies director Jonathan Levine. Tatum will star as well as produce. Hit the jump to learn everything we know so far about the project.
Levine had two movies out this year, Warm Bodies and All the Boys Love Mandy Lane, but only the former was a recent film. Mandy Lane was actually his first-ever feature, and had originally hit the festival circuit seven years ago. He hasn't yet announced his next move, but as of now it looks like Bad Romance will be it.
Since Mandy Lane debuted the first time, Levine has established himself as a promising young director with varied tastes, jumping from horror to coming-of-age drama to cancer comedy. He seems to have an affinity for off-kilter relationships — Bad Romance could've served as an alternate title for either of his releases this year — so it seems reasonable to guess that Bad Romance will be another movie in the same vein.
Tatum has been acting professionally for about a decade but it wasn't until last year — during which he starred in Haywire, The Vow, 21 Jump Street, and Magic Mike — that he really minted his status as one of the hottest young actors in Hollywood. His last starring role, White House Down, was a flop, but he has some very interesting stuff coming up on his 2014 slate including 22 Jump Street, Bennett Miller's Foxcatcher, and the Wachowskis' Jupiter Ascending.
He and Carolin have been working on the Magic Mike sequel as well as an Evel Knievel biopic for Sony, which has Tatum attached to star and Carolin to write.