'About Time' Helmer Richard Curtis Explains Why He's Done With Directing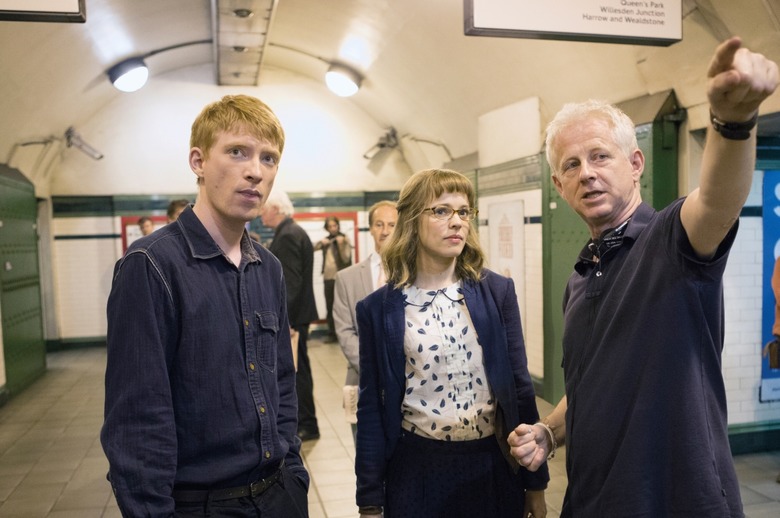 As a director, Richard Curtis has had a pretty enviable career. His debut Love, Actually is a bona fide Christmas classic at this point, and he's brought even the most hardened film critics to tears with his latest, About Time. Nevertheless, he's ready to be done with the whole directing thing.
Curtis has stated in various interviews that he "probably" won't helm any more movies from here on out — though to the relief of romcom lovers everywhere, he seems open to the idea of continuing to write. Find out why he's done making movies after the jump.
In an odd way, it seems his latest film helped him reach that decision. "I'm trying to pay attention to the message of About Time, which is try and enjoy your life," he explained to the South China Morning Post. "Directing movies is only mildly enjoyable, and I think if I could spend 1,000 days on something, I'd rather spend it with my family."
Indeed, Curtis has described the process of directing to Variety as "a thousand days of pain! It's a very ungrateful thing of me to say, because it's such a privilege to be in a position where I'm allowed to direct anything. I've had a long go at it."
In a separate chat with Film School Rejects, he mentioned a conversation he had with About Time star Bill Nighy during one "very long, very hot, and very frantic day" while shooting on the beach. "It was a happy film to make, but we did think a lot about how lovely life would be without making films," Curtis recalled.
Curtis' carefully qualified statements leave open the possibility that he'll change his mind later on. But he sounds pretty certain for now, and his reasoning for leaving filmmaking behind — that he just doesn't enjoy it enough for it to be worth the time and the stress — is tough to argue with.
At least romantics can hope that cinema won't be totally deprived of his sweet, sentimental touch. Curtis was an accomplished writer (Four Weddings and a Funeral, Notting Hill, Bridget Jones's Diary) before he was a director, and he seems interested in continuing.
And even if he decides to take a break from that, too, we have a few more of his scripts to look forward to. Curtis penned the screenplays for Stephen Daldry's Trash and the Roald Dahl adaptation Esio Trot, both of which should open in the next year or so.