Former Ghostbuster Bill Murray To Voice Ghost In DreamWorks' 'B.O.O.'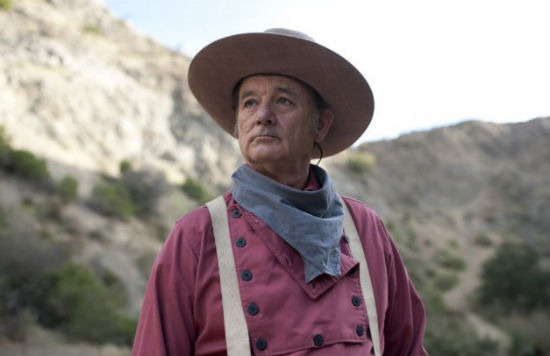 Bill Murray hasn't expressed much of an interest in fighting ghosts lately, but he's evidently not opposed to becoming one. The former Ghostbusters star has joined the starry voice cast of B.O.O.: Bureau of Otherworldly Operations, along with Octavia Spencer and Jennifer Coolidge.Seth Rogen, Melissa McCarthy, Rashida Jones, and Matt Bomer were already part of the lineup. Hit the jump to find out just what kinds of ghosts Murray and the others will be playing.
At the center of the story are bumbling B.O.O. agents Jackson Moss and Watts (Rogen and McCarthy, respectively). When they come across a plot to destroy the bureau, they're forced to take on the most agency's Most Wanted Haunter and his terrifying ghost army. Jones voices Moss' ex, and Bomer is her new squeeze.
THR reports that Murray will voice the film's villain, a ghost named Addison Drake. Coolidge will play a cheerful "transition relations officer" who works at the agency. Spencer rounds out the cast as tough senior officer Captain Book, because even in the spectral realm buddy cop comedy tropes die hard.
Murray kept a pretty low profile in 2013 but has several intriguing movies due out next year including George Clooney's The Monuments Men, Wes Anderson's The Grand Budapest Hotel, Cameron Crowe's untitled romcom, and St. Vincent De Van Nuys (which also happens to star McCarthy).
Coolidge is a regular on CBS' 2 Broke Girls, and recently wrapped a role in Disney's Alexander and the Terrible, Horrible, No Good, Very Bad Day. Spencer appeared this year in Fruitvale Station and Diablo Cody's Paradise, and will be seen in Bong Joon-ho's Snowpiercer whenever it opens here. Last week, she announced plans to star in NBC's reboot of Murder, She Wrote.
B.O.O.: Bureau of Otherworldly Operations opens June 5, 2015.