Juan Carlos Fresnadillo To Reboot 'Pet Sematary'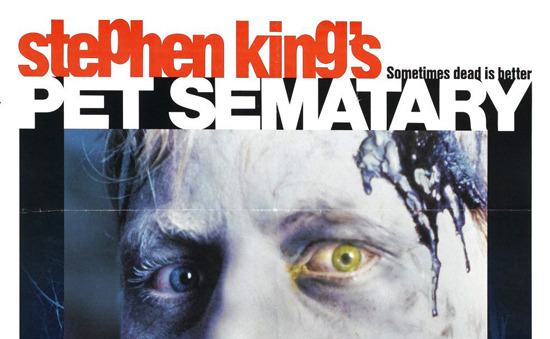 Briefly: Halloween is the perfect day to announce news on a horror remake — it's the best day for digging up the dead, after all. The new version of the story originally created as a novel by Stephen King was announced a couple years ago, and had Alexandre Aja attached to direct a few months later.
And why not remake Pet Sematary? The first film has its charms (Fred Gwynne's ridiculous accent, the Ramones, and a good Achilles tendon slice among them), but it can't be called good. But the story, about a young father that takes advantage of a magical Native American burial ground to re-animate his dead son, is a good one. There's a lot of chilling material there, which helps elevate even the most uninspired bits of the original film.
The script is by Matt Greenberg (1408, Reign Of Fire) and David Kajganich (The Invasion) and now 28 Weeks Later director Juan Carlos Fresnadillo has been set to direct. Granted, the director has been attached to two other remakes, The Crow and Highlander, and neither of those have worked out. Will this one live a full life, or will it die once more, and require burial in some horrifically enchanted earth to be revived down the road? [Variety]