'The LEGO Movie' Trailer: Batman Keeps Trying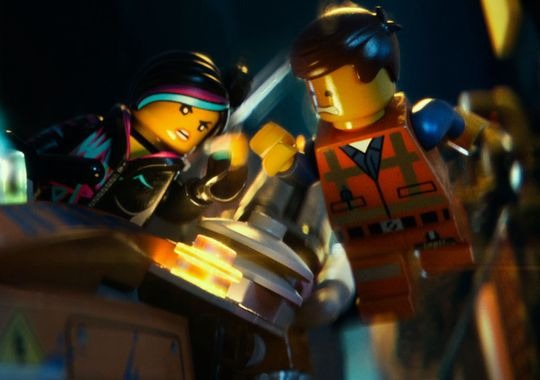 The new trailer for The LEGO Movie, from 21 Jump Street and Cloudy With a Chance of Meathballs directors Phil Lord and Chris Miller, continues to suggest that the two guys have pulled off an impressive feat by making a toy commercial movie that looks good. We've seen a set of character-oriented teasers over the past week, and in the footage below you'll see more from lead Lego guy Emmet (Chris Pratt), heroine Wyldstyle (Elizabeth Banks), bad guy President Business (Will Ferrell), Metalbeard (Nick Offerman), and the slightly goofy Batman (Will Ferrell). And you'll see Abraham Lincoln peace out in a dramatic fashion.
Watch the trailer below.
The LEGO Movie hits on on Februray 7, 2014, with the voices of Alison Brie, Charlie Day, Liam Neeson, and Morgan Freeman also featured.
The original 3D computer animated story follows Emmet, an ordinary, rules-following, perfectly average LEGO minifigure who is mistakenly identified as the most extraordinary person and the key to saving the world. He is drafted into a fellowship of strangers on an epic quest to stop an evil tyrant, a journey for which Emmet is hopelessly and hilariously underprepared.