'The Hunger Games: Catching Fire' Cost $50 Million More Than The Original; Plus New IMAX Poster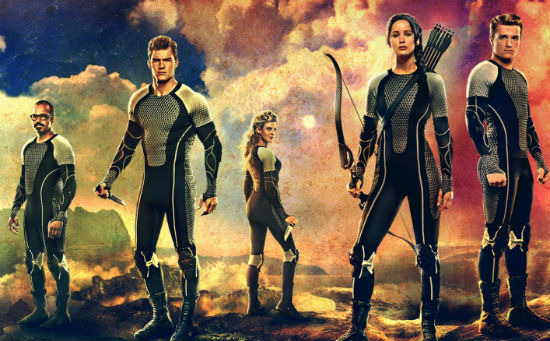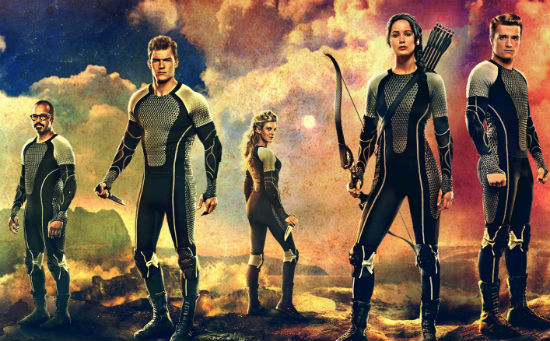 Next month's release of The Hunger Games: Catching Fire has an interesting parallel to the film itself. When the original movie came out, expectations were high but impressive results raised them even higher. Because of that success, the release of the second film has fans and executives alike expecting nothing short of a mega-blockbuster. Sounds a lot like the film's characters. Katniss and Peeta were thrust into the spotlight out of obscurity but after ultimate victory, their second trip to the arena is magnified one hundred fold.
To film something with huge expectations both on, and off, screen, director Francis Lawrence reportedly spend about $50 million more than Gary Ross did on the original film. One of those budget bumps was because of filming with IMAX cameras and, below, you can read about the budget and see the new IMAX poster.
First up, here's the eye-catching new IMAX poster for the film, courtesy of Badass Digest: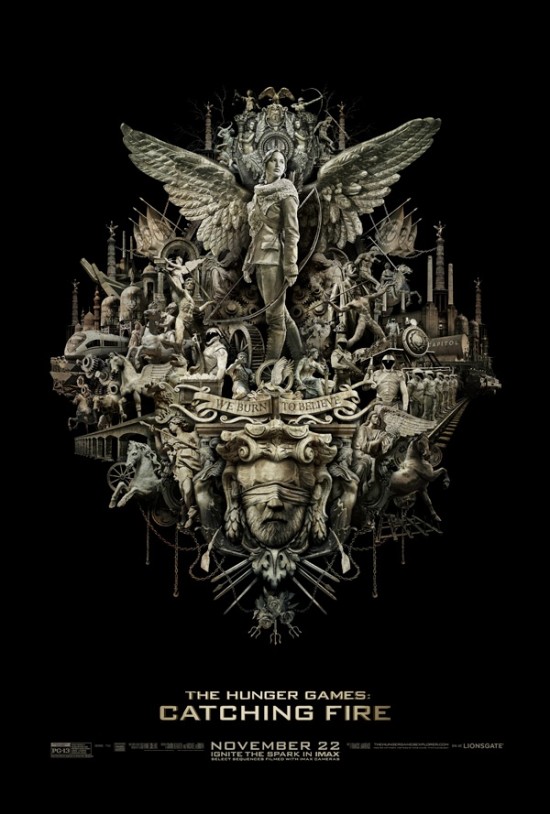 As for the budget, the original film cost $78 million and the sequel cost over $130 million, according to the Hollywood Reporter. The reasons? Bigger spectacle, more locations, IMAX, all stuff dictated by the story to increase the stakes. Also, the actors all got raises. Primary among those was Jennifer Lawrence, whose salary went from $500,000 to $10 million.
The Hunger Games: Catching Fire, directed by Francis Lawrence and written by Simon Beaufoy and Michael Arndt, stars Jennifer Lawrence, Josh Hutcherson, Liam Hemsworth, Woody Harrelson, Elizabeth Banks, Lenny Kravitz, Stanley Tucci and Donald Sutherland. It opens November 22.
THE HUNGER GAMES: CATCHING FIRE begins as Katniss Everdeen has returned home safe after winning the 74th Annual Hunger Games along with fellow tribute Peeta Mellark. Winning means that they must turn around and leave their family and close friends, embarking on a "Victor's Tour" of the districts. Along the way Katniss senses that a rebellion is simmering, but the Capitol is still very much in control as President Snow prepares the 75th Annual Hunger Games (The Quarter Quell)—a competition that could change Panem forever.