New 'Labor Day' Poster; Trailer Arrives On Halloween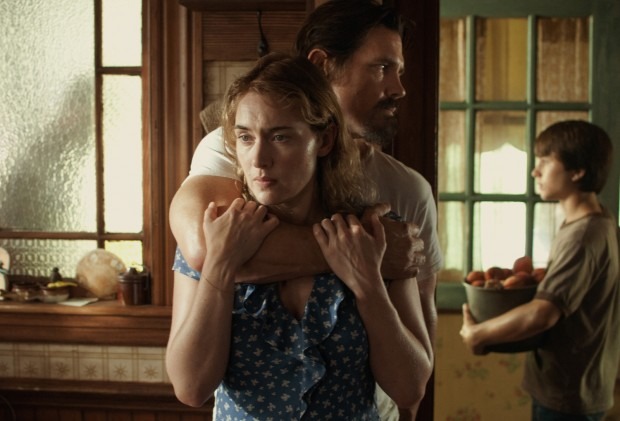 Jason Reitman's new film, Labor Day, opens on Christmas Day, and it will be promoted via a new trailer on Halloween. That trailer hits at 9am PST tomorrow, and as a precursor we have a new poster. The film features Josh Brolin as an escaped convict who is taken into the home of a reclusive woman (Kate Winslet) and her son.
While the first poster and image (above) featured Brolin and Winslet in an ambiguous pose — is he protecting or threatening her? — this new poster uses a similar pose to communicate a more specific connection between the characters.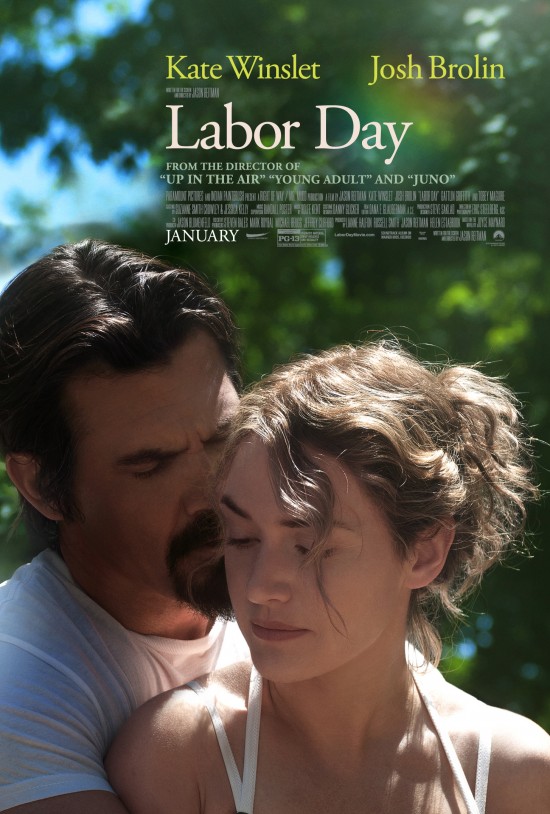 Labor Day opens limited on December 25, and goes wide on January 31, 2014.
LABOR DAY centers on 13-year-old Henry Wheeler, who struggles to be the man of his house and care for his reclusive mother Adele while confronting all the pangs of adolescence. On a back-to-school shopping trip, Henry and his mother encounter Frank Chambers, a man both intimidating and clearly in need of help, who convinces them to take him into their home and later is revealed to be an escaped convict. The events of this long Labor Day weekend will shape them for the rest of their lives.