Theme Park Bits: Harry Potter, Thor, The Avengers, Wizard Of Oz, Haunted Mansion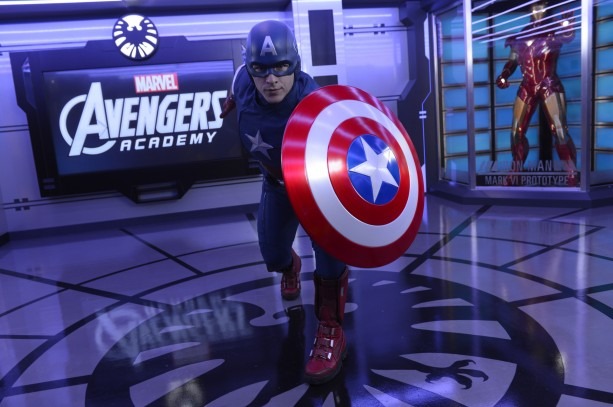 This edition of Theme Park Bits has full of franchises: Harry Potter, The Avengers, Wizard of Oz and more. Below, read about the following:
Harry Potter's Hogwarts Express has been delivered to Universal Studios Orlando.
Thor: Treasures of Asgard opens at Disneyland on Friday
Marvel's Avengers Academy is now open on the Disney Magic Cruise.
Check out images from a Wizard of Oz theme park that almost got built in the Nineties.
Watch a short film based on the Haunted Mansion
Universal Studios Orlando posted a bunch of images of the Hogwarts Express being lowered onto the tracks at the Wizarding World of Harry Potter. The train will take fans from the new area – scheduled to open in a few years – to the area that's now currently open. What's unclear is if this particular train is the one attendees will ride, or a stationary one. Thanks to Disney and More for the heads up.
This Friday, Thor: Treasures of Asgard opens in Tomorrowland at Disneyland in Anaheim, CA. The Disney Blog has your first look.
Marvel's Avengers Academy opened on the Disney Magic Cruise, giving kids the ability to train with The Avengers. Inside the Magic has a TON of cool images and videos, but here's just one.The Wizard of Oz is a lush, rich world that still gets referenced and mined for stories today. It was fortuitous, then, that theme park impresario Gary Goddard once conceived a park based on that world. It was called The Wonderful World of Oz and almost got built in Kansas City in the Nineties. Disney and More has a ton of info on the park, but here are a few images.
Inside the Magic pointed out this cool little short film that asked the question, "What happens if the ghosts in the Haunted Mansion followed you home?" Great work by the Daws Brothers.