Daniel Radcliffe Gets 'Gold' With 'Woman In Black' Director James Watkins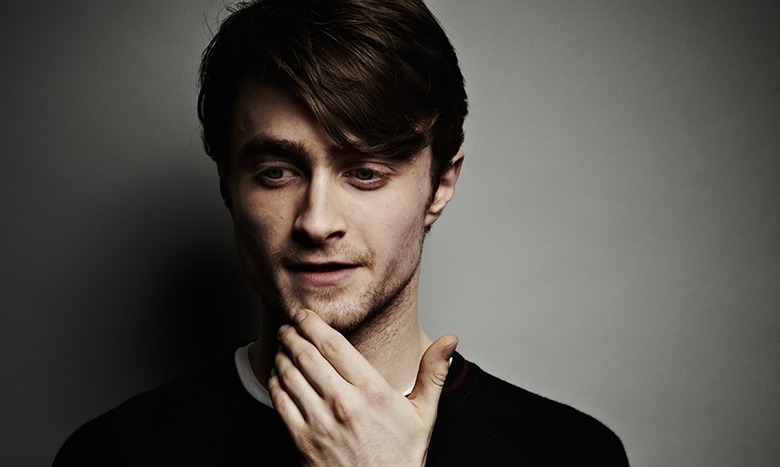 The Woman in Black director James Watkins and star Daniel Radcliffe are gearing up for a reunion, but it won't be for a horror sequel. Radcliffe has just signed on for Gold, about the rivalry between British runners Sebastian Coe and Steve Ovett leading up to the 1980 Olympics. Basically, it's a bit like Rush, only with feet instead of wheels. Hit the jump for plot details and more.
Radcliffe will play Coe, who's described as "obsessive and nurtured, is a quiet loner driven to the limit of endeavour by his ambitious father." Which, to continue the Rush comparisons, basically makes him the Niki Lauda of the duo. Ovett is described as "effortless and natural, is a confident joker and outsider, fighting to prove himself in an elitist world." The part has not yet been cast.
Simon Beaufoy (Slumdog Millionaire) and Will Davies (How to Train Your Dragon) wrote the script based on The Perfect Distance by Pat Butcher. Joanna Anderson, Vicky Licorish, and Kevin Loader will produce. Shooting is expected to begin in the U.K. and Russia next April.
For an actor so defined by a single role, Radcliffe has done an admirable job of building up a varied resume outside of the Harry Potter franchise. Watkins gave Radcliffe his first post-Potter role in The Woman in Black, and he's since starred in the British miniseries A Young Doctor's Notebook and the Beat drama Kill Your Darlings. His other upcoming gigs include Alexandre Aja's Horns, the romcom The F Word, and Fox's Frankenstein.