One Year Later, Everything We Know About 'Star Wars Episode VII'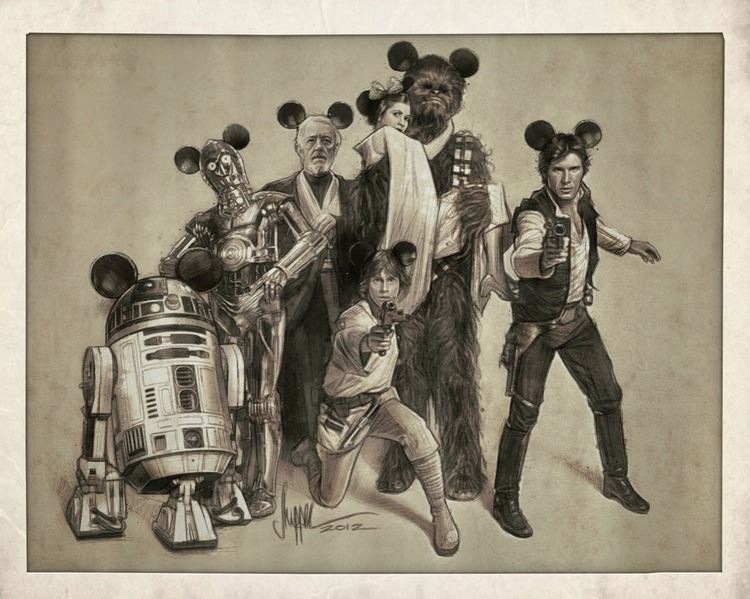 By Germain Lussier and Russ Fischer
October 30, 2012 was a monumental day in sci-fi film history. It was the day Disney announced not only had they purchased Lucasfilm, they would be making new Star Wars movies. Seven and a half years had passed since the last Star Wars film and fans had come to terms with the fact no more movies would be made. One year ago today, our preconceptions about the future of Star Wars shifted 180 degrees. Seemingly every day for the past year, Star Wars Episode VII has loomed large on the minds of film fans.
So what's changed in a year? A lot. A year ago we wrote an article about what we knew, and could speculate, about Star Wars Episode VII. At the time is wasn't much. But 365 days later, and we have a pretty significant update. Lucasfilm has announced screenwriters, a director, a composer and spawned even more rumors and speculation than anyone could have expected.
Below we'll tell you what this year has held in the world of Star Wars. We'll detail what we 100% know for certain about the film, what we believe to be true , what we believe not to be true, plus some of our expectations and speculation about what we'll see on screen in 2015.
The Facts
J.J. Abrams is Directing Star Wars Episode VII  - January 24, 2013
After the original announcement of the film, several months passed with multiple directors rumored to direct Star Wars Episode VII. That all ended earlier this year when news broke that J.J. Abrams would be directing. (Which was odd, because reports came out he'd passed a few weeks earlier). A day later, Lucasfilm released an official statement including this quote from Lucasfilm president Kathleen Kennedy:
It's very exciting to have J.J. aboard leading the charge as we set off to make a new Star Wars movie. J.J. is the perfect director to helm this. Beyond having such great instincts as a filmmaker, he has an intuitive understanding of this franchise. He understands the essence of the Star Wars experience, and will bring that talent to create an unforgettable motion picture.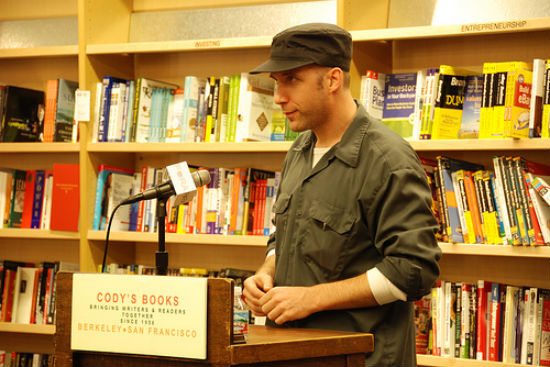 J.J. Abrams and Lawrence Kasdan are Writing, Though Michael Arndt Was Hired First  –  November 9, 2012 and October 24, 2013
Before Abrams was hired, oscar-winning screenwriter Michael Arndt was tasked with writing Star Wars Episode VII. His name was continually mentioned in regards to the film, until recently when Lucasfilm announced Lawrence Kasdan and J.J. Abrams would be writing. As for Arndt, Kathleen Kennedy said "Michael Arndt has done a terrific job bringing us to this point ." More on this in a following section.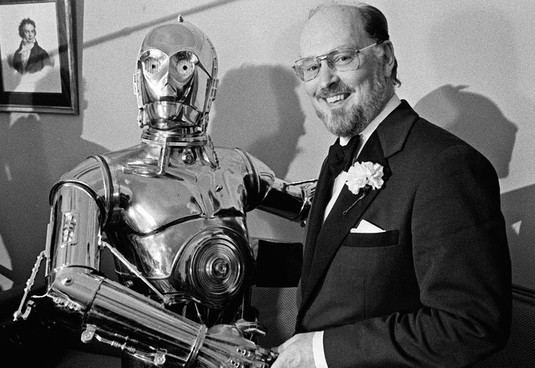 John Williams Will Write the Score -  July 27, 2013
Star Wars Celebration Europe took place right after Comic-Con and the big news was John Williams, Oscar-winning composer of the six previous Star Wars films, would return.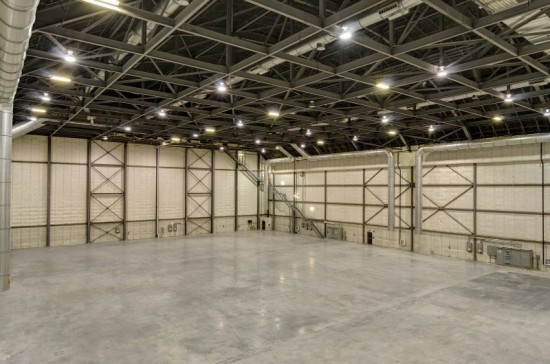 Episode VII Will Film in the United Kingdom – May 10, 2013
In order to pay tribute to the "origins" of Star Wars, Kathleen Kennedy revealed filming on the sequel would take place in the United Kingdom. A few months later, the exact location was revealed: Pinewood Studios.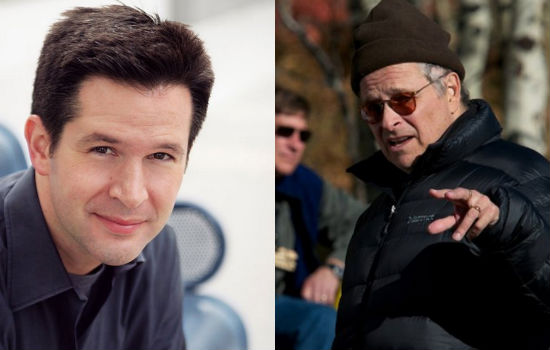 Lawrence Kasdan and Simon Kinberg are Writing "Origin Story" Spin-offs  – February 5, 2013
Disney isn't stopping just at Episode VII when it comes to Star Wars films. Though there had been speculation months before, in February Lucasfilm officially revealed Lawrence Kasdan and Simon Kinberg were writing spinoff films "that will expand the mythos and depths of the Star Wars universe in previously unexplored ways." While rumors have run rampant about what, exactly, that means (see the rumored section), a Disney executive later referred to them as "origin stories" and confirmed they'll be released after Episode VII.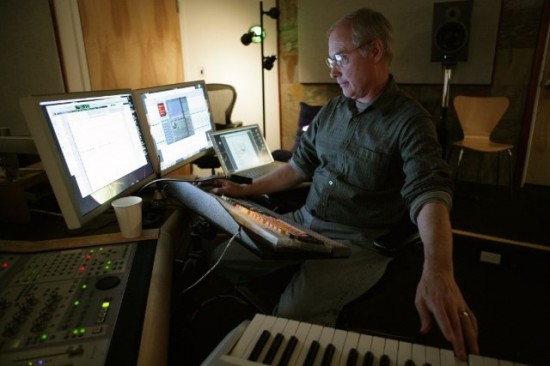 Crew Has Been Hired - October 24, 2013
With the change in screenwriters, Lucasfilm officially announced many of the below the line people who'll be working on Star Wars Episode VII. Among the names are Star Wars mainstays Ben Burtt, Gary Rydstrom and Matthew Wood.
Episode VII Will Be Shot on Film - August 22, 2013
Lots has been said about Abrams and Kennedy being faithful to the original films, which is one of the reasons why director of photography Dan Mindel revealed the movie would be shot on film.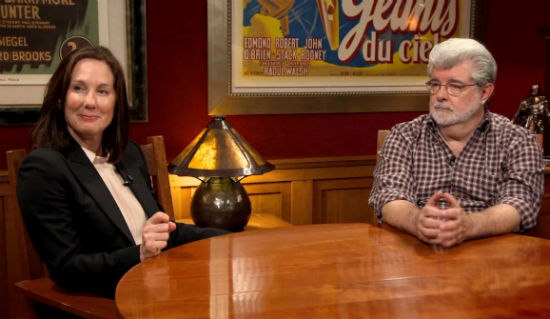 Location Scouting, Production Design, Casting, and Costume Design Are Underway -  October 24, 2013
While actors have been rumored to be auditioning for Star Wars Episode VII for several months, it wasn't until recently that Lucasfilmconfirmed casting was happening along with a few other major facets of pre-production. Two actors, Saoirse Ronan and Michael B. Jordan, both even confirmed they'd read for the film.
Header image: Paul Shipper
Rumors – Probably True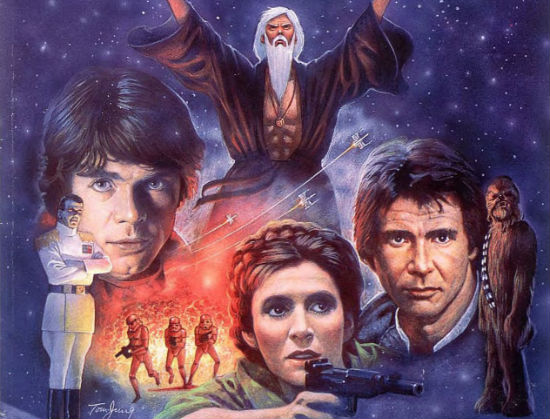 The New Episodes Will Be Original Stories, Not Based on Novels – October 31, 2012
With the huge Expanded Universe of novels and other spin-off stories out there, an early speculation for the story of Episode VII and beyond was that the screenwriters would look to those already-written and all-but-canonized stories.
But word quickly came down that the new Episodes would be based on story outlines George Lucas had concocted years ago. Lawrence Kasdan also said he wanted to "start fresh" for the spin-off film he was working on. And, of course, now that Kasdan is writing for Episode VII as well, there's even less reason to believe that the new film will feature any material from Star Wars novels published over the last few decades.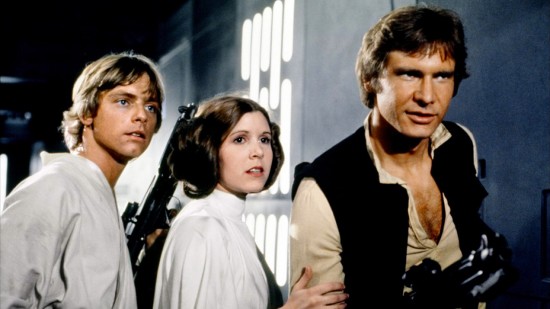 Harrison Ford, Carrie Fisher and Mark Hamill will Return – March 27, 2013
A sense of continuity and familiar elements ties each trilogy of Episodes together; Darth Vader, Yoda, R2D2, Threeopio and the Emperor all helped bind the prequels to the original trilogy. And while we can be sure the droids will return for the new films, the main connecting tissue is likely to be Harrison Ford, Carrie Fisher, and Mark Hamill. Early on in the reporting of the new film, George Lucas said "We had already signed Mark and Carrie and Harrison—or we were pretty much in final stages of negotiation... I think they want to announce that with some big whoop-de-do, but we were negotiating with them. I won't say whether the negotiations were successful or not." Disney's Bob Iger also said ""Yes, there have been discussions already."
Since then, the three actors have been pestered with questions, and responded with varying degrees of openness. Carrie Fisher confirmed things early on, then backtracked. But that was a PR thing, and she's likely in. Harrison Ford said he was open to the idea, and has fielded the question over and over again as he promotes Ender's Game, doing comedy bits on late-night shows to make fun of the situation. Still, when the time comes, he'll likely be in the movie, even if that means Lucasfilm has to make another Indiana Jones movie, as will Mark Hamill.
Solo/Skywalker OffSpring Will Be the Leads – February 19, 2013
As big as the Star Wars galaxy is, the new story will still likely be anchored by at least one character strongly tied to the original trilogy. And while Fisher, Ford, and Hamill are all likely to have roles, they won't be the leads. Just a couple months after the Lucasfilm sale, talk began of the Solo/Skywalker kids being the focus of the new film, and a character breakdown from Bad Robot soon confirmed that there would be a couple of new Jedi offspring from Han and Leia's union. Another similar casting call suggested a character trio like that of the original Star Wars, with two men and one woman as the leads. Now, with the new script coming from Abrams and Kasdan, this is one previously reliable rumor that could change.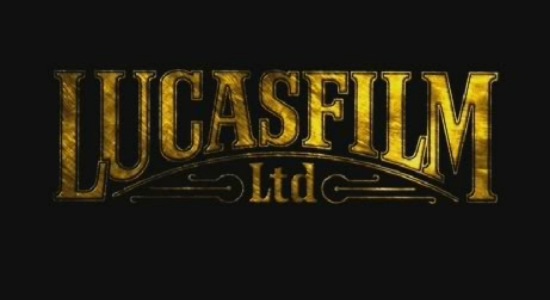 Lucasfilm Confirms Casting Breakdown – June 19, 2013Yet another casting breakdown gave us the most info yet on Episode VII, with seven roles revealed for the film. The three leads mentioned above were part of it, and there were a few other parts revealed, too. The timing is interesting, however — that June timeframe is right at the middle of the point when word was circulating that Abrams was unhappy with the direction the film was taking, and was threatening to leave. That corresponds to the point when Michael Arndt left and Abrams and Kasdan started their own new script. So there's reason to wonder if Lucasfilm verified this casting breakdown because, at that point, it was no longer valid.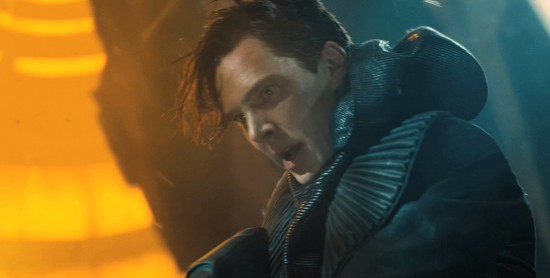 Benedict Cumberbatch Will Be in the Cast – September 3, 2013
The jokes started early — Benedict Cumberbatch wants to play a lightsaber in the new film! Months later, that talk turned into earnest rumor, and this was after Abrams' new script was well under way. The actor's reps denied it, but when pestered with the question even Cumberbatch wouldn't say "no, it's not true." His joking talk show appearance only fueled speculation that Abrams would turn to the actor to play a bad guy for two films in a row.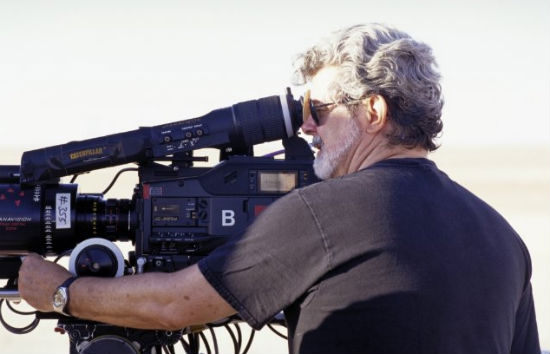 George Lucas' Involvement Is Significant – Ongoing
For some fans, the most exciting part of the Lucasfilm/Disney deal was the announcement that the guy who made the prequels would be stepping away. George Lucas leaving Lucasfilm to Kathleen Kennedy might have been the choice that gave people more hope than anything else. But don't expect a Lucas-free Star Wars. The creator is on board as a consultant, and we know that J.J. Abrams is doing more than asking for clarification on a weird detail every once in a while.
While Lucas said this summer that he hadn't spoken to Abrams, it seems like that changed after Abrams and Kasdan took over the script from Michael Arndt. Lucas' son now says that his father and Abrams are "constantly talking" about Star Wars. How much of Lucas' voice will be in the final script is yet to be revealed.
Story Issues Caused Screenwriter Change – October 24, 2013
Rumors cropped up this summer that J.J. Abrams was unhappy with the way Star Wars was developing, and had threatened to move on. Instead, Michael Arndt was given the boot, and Abrams and Lawrence Kasdan took over scripting duties. This comes complete with, we're told, new characters and new story elements. While Kathleen Kennedy diplomatically said "Michael Arndt has done a terrific job bringing us to this point," one of the things fans might be most interested to read when the film is released is Arndt's script at the time he left, to compare it with what Abrams and Kasdan produce.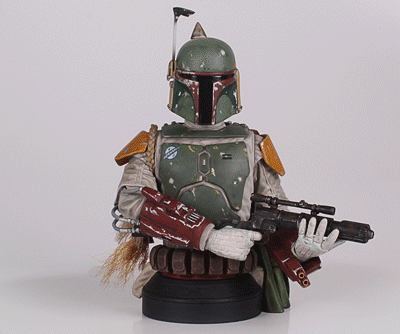 Han and Boba Fett Are Subjects of Spin-Off Films - February 6, 2013
Soon after the creation of new Star Wars films was announced, we heard from Disney execs that the company planned one new Star Wars film a year, starting in 2015. The first would be Episode VII, and odd years will supposedly see the release of a new core Episode for at least three iterations, to complete a trilogy. Between those, in even-numbered years, will be spin-off movies featuring characters from the films we already know.
Simon Kinberg and Lawrence Kasdan were writing two of those films, though how Kinberg's project has been affected by his duties on Episode VII is unknown. That said, among the spin-off films discussed were ideas for a young Han Solo, set between Episode III: Revenge of the Sith and Episode IV: A New Hope, and the adventures of Boba Fett, set either between Episode IV: A New Hope and Episode V: The Empire Strikes Back or between Empire and Return of the Jedi. Setting the films in the timeline of the already-released episodes would allow other established characters to return in familiar incarnations, too.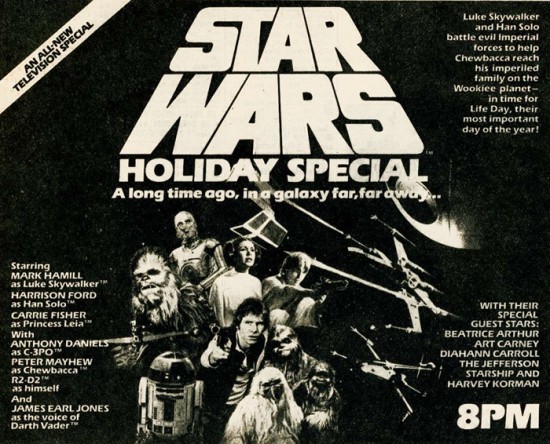 There Will Be a New Live-Action Star Wars TV Series – January 10, 2013
This is bound to happen, it's just a question of when. Disney and Marvel have set a pattern of bringing characters to TV in order to expand the world created on film. There were plans for a live-action Star Wars TV show that were shelved not long before the Lucasfilm sale, but ABC Entertainment President Paul Lee said last year "We'd love to do something with Lucasfilm, we're not sure what yet. We haven't even sat down with them. We're going to look at [the live-action series], we're going to look at all of them, and see what's right." He followed up this past August, saying they'd started to talk about it. Where do those rumored Darth Vader specials fit in? Good question.
Filming Starts Early 2014 - May 6, 2013
It's simple math: to make a summer 2015 release, filming has to start on Episode VII early in 2014. January or February has been the date since May of this year, but now that Lucasfilm has admitted there was some script reworking going on, that start date has been pushed to spring 2014. That said, there is already work going on to build some sets that aren't going to change from one version of the script to the other, such as (see below) the Millennium Falcon.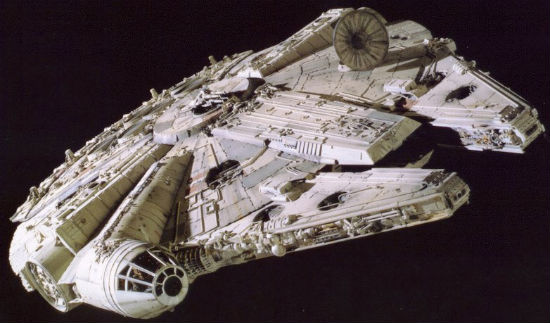 The Millennium Falcon Will Return – September 11, 2013
There are several visual signatures in the Star Wars films, and one of the distinctive designs is of Han Solo's ship the Millennium Falcon. There have been multiple reports of sets already under construction at Pinewood Studios outside London. And while we know that some elements of the script are likely different now than they were in, say, April, there are certain things that could be designed and built which would be guaranteed to play a part in a post-Return of the Jedi story. One of these is the Falcon.

Episode VII Will Have a 2015 Release - January 28, 2013 to the Present
Of all the "probably true" rumors, this falls into the "shaky" column at this point. Here's what we know: Disney wants Episode VII for May 2015. J.J. Abrams has been concerned from the beginning that the date is too ambitious, and said very early on that the 2015 date was not locked. But every time a Disney exec spoke about Star Wars, it was always a summer 2015 deal.
Rumors that Episode VII would be pushed to December 2015 were bolstered by the news of a screenwriting change, and a slight delay in the start of principal photography. The current statement from Lucasfilm is that Episode VII is working towards "an expected 2015 release." That's a pretty wide window, but you can bet that the May date will be hit if there's any possible way to do so. Because that means not only a summer release, which fits with what the series has always had, but a Thanksgiving release for the Blu-ray, and great holiday sales potential for licensed merchandise. That's not a factor to overlook, even if hitting the May date means Disney has to compete with itself as Episode VII stares down Avengers: Age of Ultron.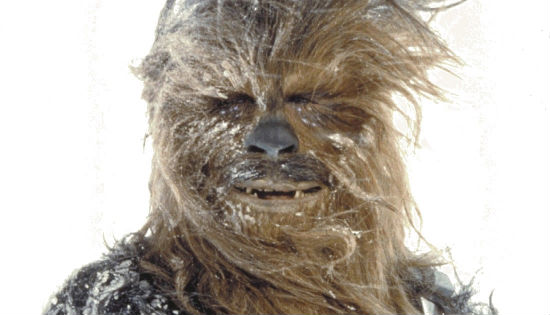 They're Casting for Wookies – September 23, 2013Peter Mayhew wants to be in Episode VII, and has said very plainly "I intend to pursue the role of Chewbacca for Episode VII." In addition to that, a casting report was released for "UNTITLED STUDIO FEATURE" by Walt Disney Pictures/LucasFilm/Bad Robot, in which the goal was to find people fitting the following description: "Male, 7 ft to 7.3 ft tall with a slim/thin build and upright posture. Not too worked out or too 'thick set' especially in the shoulders. Broad facial features would be a bonus." Sounds like Wookies to us. (Granted, it also sounds like Gungans, but this crew isn't crazy enough to foist those guys on audiences again, right?)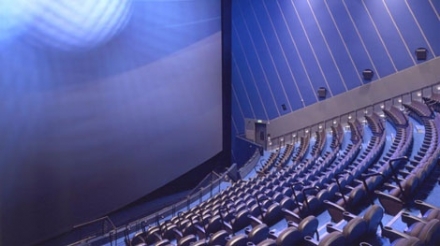 The Films Will Be Released in IMAX – September 26, 2013
J.J. Abrams has started to embrace IMAX with the release of films like Star Trek Into Darkness, which he directed and partially shot in native IMAX, and Mission: Impossible – Ghost Protocol, which he produced. And in September, IMAX CEO Richard Gelfond said "We are talking to J.J. Abrams' [team] now about the next Star Wars being used with partly IMAX cameras." That means filming in IMAX, not just upconverting for a digital IMAX release. But if you've got the biggest film franchise on the planet, wouldn't you want to use the biggest film format?
Rumors – Probably NOT True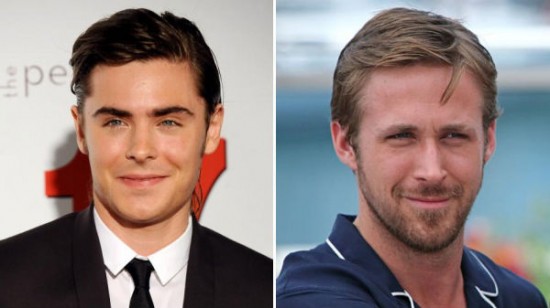 Actors You've Heard of, And Some You Haven't, Audition for Star Wars Episode VII – May 20, 2013
This is under "probably not true" because, like several actors said, "Everyone in town is trying out for Star Wars Episode VII." So that means while tons of names have popped up, only a select few will get cast. So most of the actors you've heard rumored will probably not be in the film. The first casting rumor started in May. It was Jonathan Rhys Meyers. Since then Zac Efron, Ryan Gosling, Alex Pettyfer and many, many others have been reported as auditioning for the film. One or two of the names mentioned will likely appear, but most won't.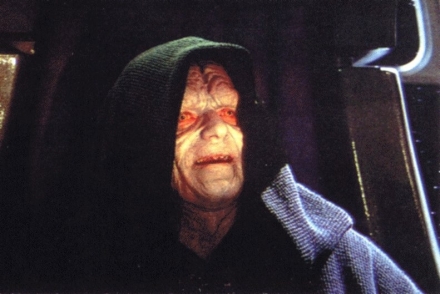 Ian McDiarmid Will Return As The Force Ghost of Emperor Palpatine – August 14, 2013
Ian McDiarmid played Senator Palpatine, turned Darth Sidious, turned Emperor Palpatine in the original six Star Wars films, and a rumor said he was being recruited to come back for Episode VII. How exactly, considering he died in Return of the Jedi? As a Force Ghost to train a new Sith, a la Obi-Wan and Luke in the original films. The rumor sounds plausible, simply because it's an old Star Wars idea spun for these new films. But there's just something about it that doesn't feel right. Are the Jedi really going to just fight the Sith again? This one might end up being true, but for now...probably not.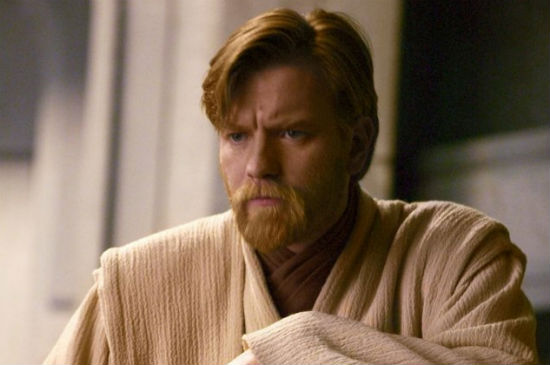 Ewan McGregor Will Reprise Role in Episode VII and Wants to Make an Obi-Wan Spin-off – August 16, 2013
If we're saying Emperor Palpatine's hypothetical Force Ghost probably isn't true, the same must be said for this rumor regarding the most famous Force Ghost of all. Obi-Wan Kenobi has a long history of helping out younger Jedi and with Alec Guinness no longer with us, if the character was to come back, it would have to be McGregor. But...really? Obi-Wan's ghost again? Seems to easy. Fans would surely eat it up, but we're hoping this rumor doesn't end up playing out.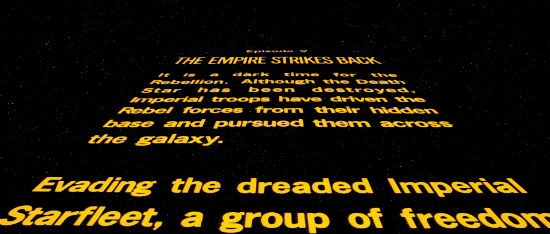 And the Rumored Title of Episode VII Is... – September 8, 2013
While J.J. Abrams and company surely have an idea of what Star Wars Episode VII is going to be called, the first rumored title – A New Dawn – is largely believed to be conjecture. The other titles floated, Return of the Sith and Rise of the Jedi, are believed to be working titles. While someone, somewhere, has probably wildly guessed the eventual title, odds are it's not these.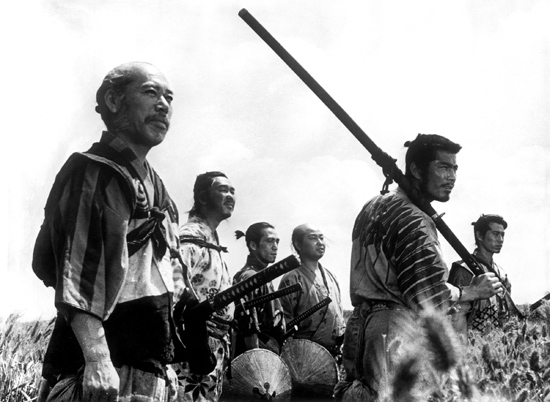 Zack Snyder Pitched a Samurai Star Wars Spin-off - January 14, 2013
When news broke Lucasfilm would be making Star Wars spin-offs, one of the first reports said the director of Man of Steel was considering a Seven Samurai inspired film. Later, his representatives denied this claim.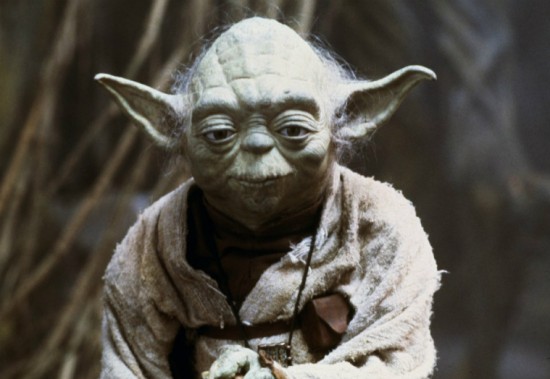 One of the Spin-offs Will Be About Yoda – February 4, 2013
While we have no idea which characters will have their own "origin story" spin-offs, three have been mentioned the most: Han Solo, Boba Fett and Yoda. Since only two can be the answers, it seems like Yoda would be the least likely in the group.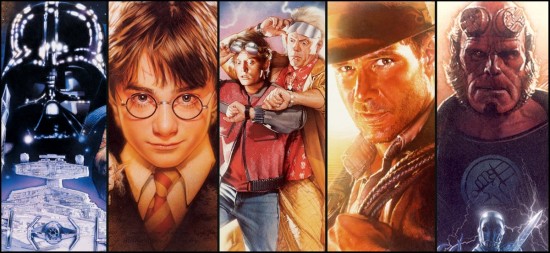 Drew Struzan Asked to do the Posters – January 24, 2013
Legendary poster artist Drew Struzan has been working for Lucasfilm for decades, so naturally there was a rumor he'd be asked to come back for the new Star Wars films. This rumor was shot down both by Struzan's camp, and on the simple basis not one second of film has been shot. Who would worry about the poster this early?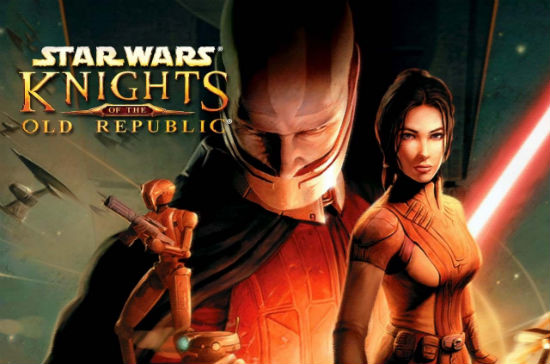 Knights of the Old Republic Considered for Spin-off – February 22, 2013
One of the most popular Star Wars video game properties delves deep into the history of the franchise. It's called Knights of the Old Republic. Since the series creator, Drew Karpyshyn, left video games to work on movies a rumor began to swirl this might be a Star Wars spin-off. Never say never, but it doesn't seem likely.
Former Pixar director Brenda Chapman Potentially Working on the Film - November 14, 2012
The co-director of Brave was rumored to be working on a secret Lucasfilm project well before Episode VII was revealed. Was it that film? Unlikely.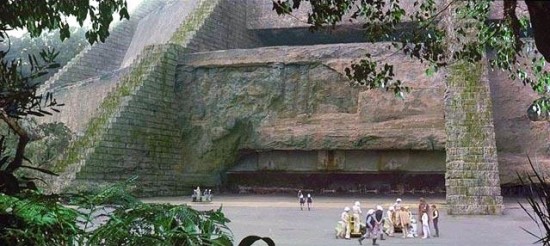 The Story Will Return to Yavin 4 - December 19, 2012
Yavin 4 was the home of the Rebel base in A New Hope, and a report said Lucasfilm was scouting locations in the same Guatemalan rainforest George Lucas shot those scenes in. Unfortunately, a few days later, the report was corrected.
J.J. Abrams promises Conan O'Brien he'll include a Conan easter egg in Episode VII – May 23, 2013.
J.J. Abrams loves to include easter eggs in his films, but will he really make a point of keeping a promise he made on TV two years before release?