Does This 2011 Book Contain Our First Look At Ben Affleck's Batman Costume?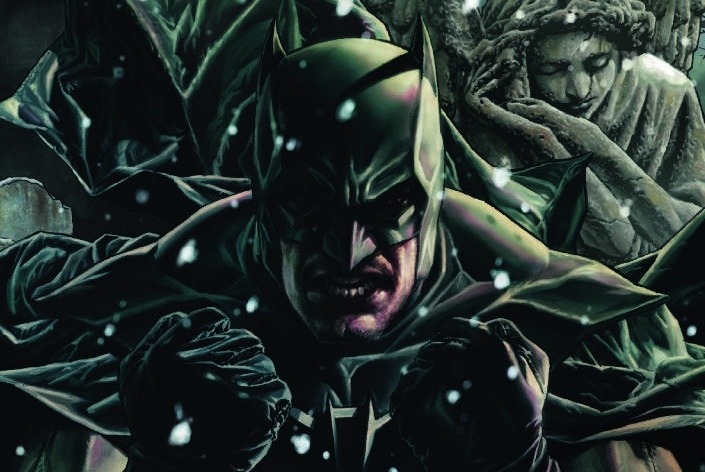 Certain core facts about Batman don't change much from incarnation to incarnation. You can pretty much always count on his parents being dead, his alter ego being a millionaire playboy, and his costume consisting of a dramatic cape and pointy bat ears. But the details change every time he launches a new comic book miniseries or movie franchise, and Ben Affleck's version in the upcoming Man of Steel sequel will be no different.
While it'll be some time yet before Warner Bros. unveils the first official look at the Batfleck, a new report suggests that a 2011 graphic novel titled Batman: Noël could hold the key to his latest look. And he isn't the only one getting a makeover for the new film. General Motors is reportedly working on his new Batmobile, while an army of costume designers is revamping the Superman suit. Get the scoop after the jump.
You can see the uniform in the Batman: Noël images below:
CBM's insider adds that Superman's costume is also getting an update, and that there are currently "two separate teams" on the case. So if you didn't dig the darker, more textured, less underpants-y look from Man of Steel, there's hope yet. Ditto if you weren't a fan of the Bat Tumbler — the same anonymous individual also says that General Motors is building a new Batmobile with input from production designer Nathan Crowley and engineers Chris Culvert and Andy Smith, all three of whom worked on Nolan's films.