'The Walking Dead' Renewed For Fifth Season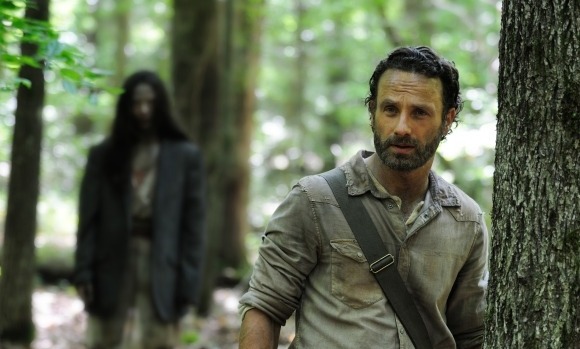 Briefly: Despite the fact that no show seems to garner more "why am I still watching this?" comments every week than The Walking Dead, the fact is people are still watching it. Loads of them. 16.1 million people tuned in to the recent season four premiere, which is a record number for any basic cable show, and the showing in the key 18-49 demographic was particularly good.
And so the thing has been renewed for a fifth season, which was all but inevitable at this point.
How inevitable was this decision? Just look at the statement released from AMC president Charlie Collier:
We are very happy to make what has to be one of the most anti-climactic renewal announcements ever:  The Walking Dead is renewed for a fifth season. This is a show that has erased traditional distinctions between cable and broadcast. Its expanding base of passionate fans has grown every season, most recently – and most notably – with the season four premiere earlier this month, which broke viewership records for the series and became the biggest non-sports telecast in cable history. On behalf of the incredible team on both sides of the camera, thank you to the fans and here's to more Dead.
Scott Gimple will continue as showrunner, while Gale Anne Hurd and original comic creator Robert Kirkman continue as exec producers.