Noomi Rapace To Play Seven Sisters In Tommy Wirkola's 'What Happened To Monday?'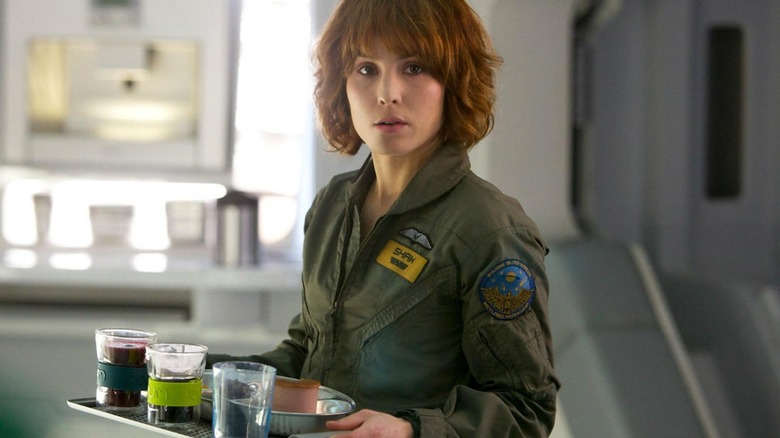 Noomi Rapace has demonstrated an admirable range over the course of her career, and now she'll get to show off some of her many sides in a single movie. The Girl With the Dragon Tattoo star has been cast in Tommy Wirkola's What Happened to Monday? as not one, not two, but seven different characters — a group of sisters trying to escape notice in a dystopian society. Hit the jump for plot details and more.
In a statement, Wirkola explained how he came to cast Rapace in the part(s), even though it was initially intended for a male actor. "Although the role was originally written for a male, I was struck by the complexities of having an actor portray seven characters and immediately knew Noomi was the ideal actor — male or female — to bring them to life," he wrote.
It's unusual, but not unheard of, for a filmmaker to change a lead character's gender. Phillip Noyce famously cast Angelina Jolie as the lead in Salt after Tom Cruise turned it down. Rapace certainly has the chops for this complicated role, and having a female lead should help this sci-fi drama stand out in the mostly male-dominated crowd.
Rapace was seen earlier this year in Dead Man Down and Brian de Palma's Passion. Her next two films are the Dennis Lehane adaptation Animal Rescue and the Stalin-era thriller Child 44, both of which also star Tom Hardy.
Wirkola is currently putting the finishing touches his Dead Snow sequel Dead Snow: Red vs. Dead. His last release was Hansel and Gretel: Witch Hunters, which has a sequel in the works at Paramount.
[Source: THR]