Lana Wachowski Calls 'Jupiter Ascending' A "Science-Fiction Space Opera"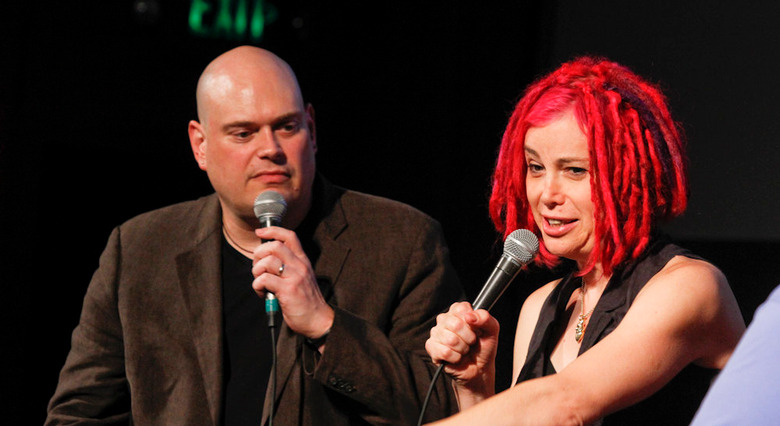 Whether or not you like the films by Andy and Lana Wachowski, there's no arguing that the siblings go all-out when putting together a movie. They go big, and they go weird, and there is simply no one else making movies in quite the same mode.
What's their next film, Jupiter Ascending going to be like? Not small, that's for sure. Channing Tatum plays a wolf/albino hybrid who falls in with a human woman (Mila Kunis) who attracts the ire of the Queen of the Universe, by virtue of possessing identical genetic material. Sean Bean and Eddie Redmayne are in the film as well.
The film is in post-production now, and Andy Wachowski recently said the film is going much more smoothly than Cloud Atlas did in post-prodution, but that the effects are "way more complicated." After the break, Lana talks about the film in other terms.
Speaking to AP, Lana Wachowski explained,
It's a science-fiction space opera. It has a lot of things from a lot of genres that we love. It's got a lot of original action, it's got a lot of romance. We seem not to be very good at making small things. We keep saying 'Let's go make a small movie.' But then they always end up being enormously complex. We want to somehow always find something that is different or that no one has tried.
After Jupiter Ascending, the Wachowskis have the Netflix series Sens8 to oversee, and then there might be a period of silence. Lana says, possibly only half-joking, once that is done, "then we're going to take a sabbatical."