Cool Stuff: 4th Annual 'Bad Dads' Wes Anderson Art Exhibit In San Francisco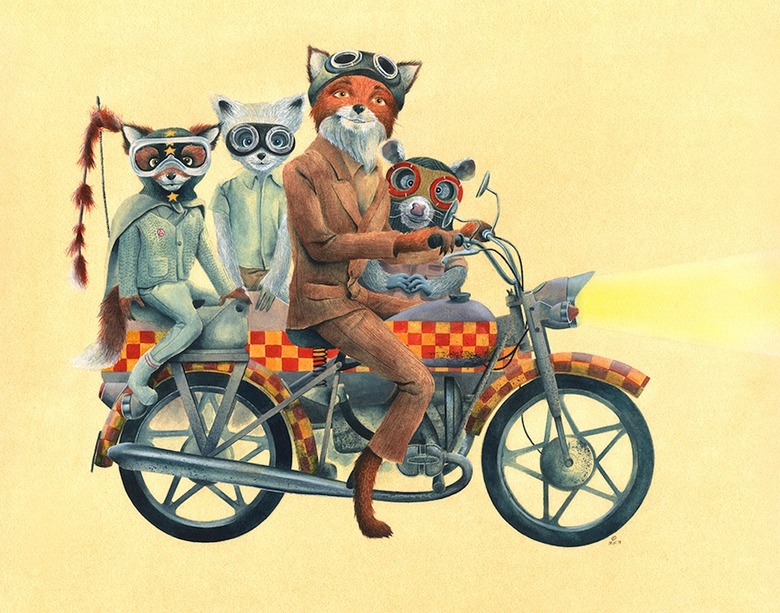 There couldn't be a better time for Spoke Art to launch its fourth annual tribute to the films of Wes Anderson. The director is fresh in the public's mind thanks to an amazing new trailer for his new film, as well as interesting new behind the scenes videos, and a hilarious new parody of his work. Now it's time for Bad Dads.
Over 100 artists from around the world have once again created brand new art inspired by the growing oeuvre of writer/director Wes Anderson. This year, the show opens with a costume party on November 1 and 2 followed by a triple feature of three Anderson films: Bottle Rocket, The Royal Tenenbaums and his most recent release, Moonrise Kingdom, on November 3.
Below, check out a small sampling of work in the San Francisco based show and all the particulars.
Bad Dads will be on display at Spoke Art, 816 Sutter Street San Francisco CA from November 1-23. The opening party is from 6-10 p.m. Nov. 1-2 and the screenings will be Nov. 3 at the Castro Theater. Any unsold works will go online at 3 p.m PST November 4 at spoke-art.com.
Here are just a few of the pieces available in the show. Mouse over each for the artist and property.