'47 Ronin' Theatrical Trailer: Wrath, Witches And Lots Of Samurai Action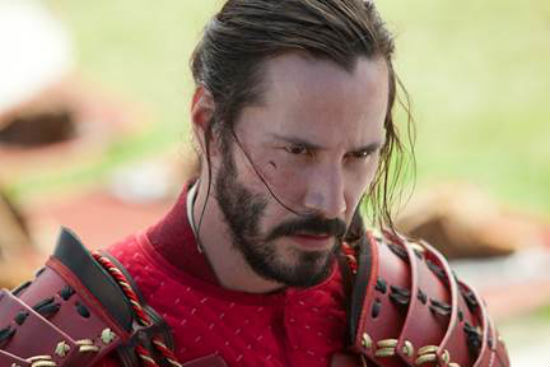 Years have passed. Trials have been endured. Legends made. I'm talking about the journey Carl Rinsch's samurai epic 47 Ronin has had coming to the big screen. Finally scheduled for release on Christmas, a final theatrical trailer has just been released with more effects, more story and more Keanu Reeves as he helps 47 samurai get revenge for the death of their master. Check it out below.
Thanks to Yahoo for the latest trailer.
There are some very impressive visuals here, and the action looks exciting. But with so many production problems and delays, I think it's going to take a very, very strong debut from Rinsch to deliver with American audiences. Hopefully the 3D effects and visuals are strongly in service of a moving story, and not the other way around. Do you think 47 Ronin has the goods?
47 Ronin stars Keanu Reeves, Hiroyuki Sanada, Ko Shibasaki, Tadanobu Asano and Rinko Kikuchi. It opens December 25.
Keanu Reeves makes an explosive return to action-adventure in 47 Ronin.  After a treacherous warlord kills their master and banishes their kind, 47 leaderless samurai vow to seek vengeance and restore honor to their people.  Driven from their homes and dispersed across the land, this band of Ronin must seek the help of Kai (Reeves)—a half-breed they once rejected—as they fight their way across a savage world of mythic beasts, shape-shifting witchcraft and wondrous terrors.
As this exiled, enslaved outcast becomes their most deadly weapon, he will transform into the hero who inspires this band of outnumbered rebels to seize eternity.
Helmed by director Carl Rinsch (The Gift), 47 Ronin is produced by Scott Stuber (Ted, Identity Thief), Pamela Abdy (Identity Thief, upcoming Endless Love) and Eric McLeod (Mr. & Mrs. Smith, Austin Powers series).